A History of the Dublin Dockers
A day of events on Saturday 23rd February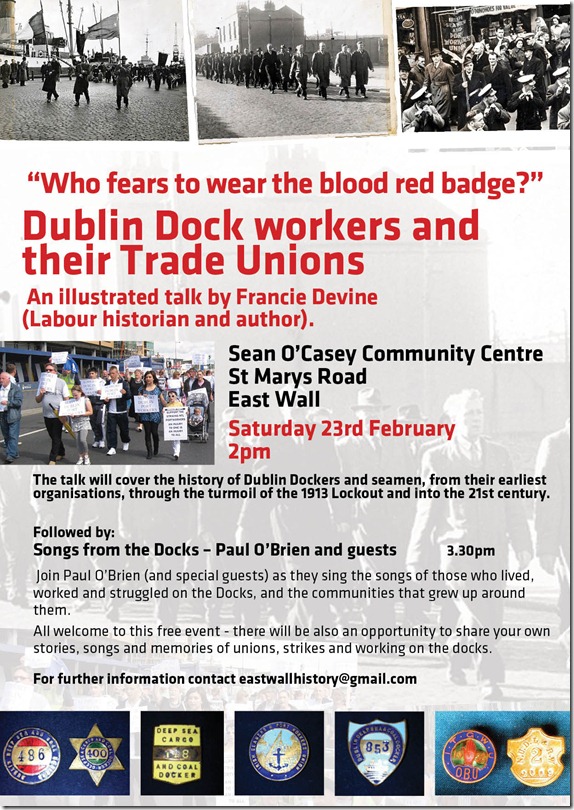 This coming Saturday the Sean O'Casey Community Centre is hosting an event looking at the History of the Dublin Dock workers trade unions, which will be followed by "Songs from the Docks", which will celebrate the docks, the workers, and the surrounding community.
We are delighted to have special guests Francie Devine, historian and author delivering the talk at 2pm, and Paul O'Brien hosting the music session afterwards at 3.30pm.
There will also be an opportunity for people to share their own stories, memories and songs. All welcome to this free event.
Later that evening a fund raising event is taking place in The Ferryman, Sir John Rogersons Quay at 8.30pm. All proceeds will go to the East Wall History Group and the Dublin Dockworkers Preservation Society. Both groups are entirely voluntary and have consistently hosted high quality events with no entry fee. Please show your support by attending our first ever fund raiser.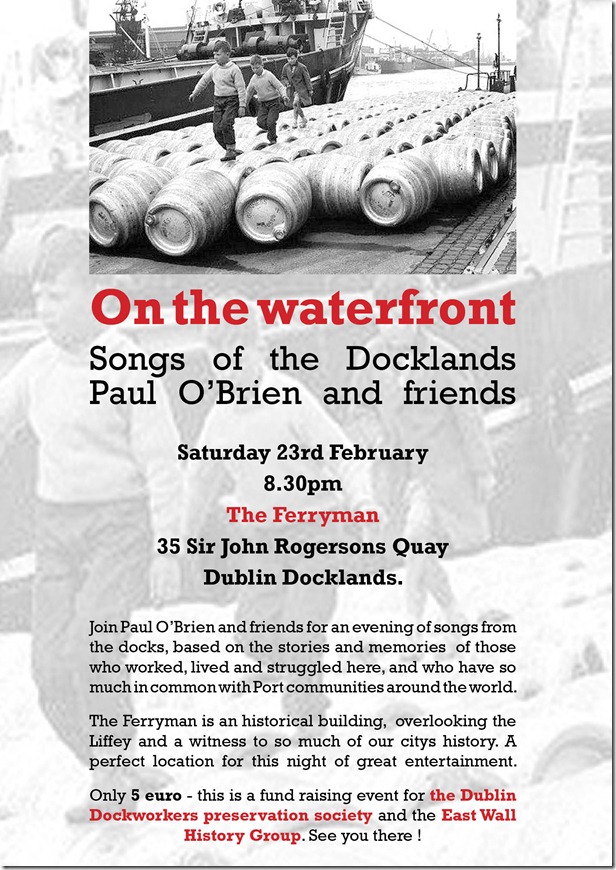 Thanks to Ciaran Swan for poster design. Images used courtesy Dublin Dockworkers Preservation Society, Francie Devine and Joe Mooney.