Our School Around the Corner  - the first archive material is now available

Some say they were "the best years of our lives". Whether that's true or not, everybody had their school days, and everybody is welcome to attend the second annual "School Around The Corner" event , part of the  East Wall History Festival 2012 .

 As part of the festival, we are delighted to publish the first selection of records compiled from the school archive, which members of the history group continue to work on.

This is the records of all those registered in the boys school (East Wall Road) from the years 1902 to 1912. As well as providing information and details which may be of interest to family members of those children, the record is a fascinating insight into the community as it was at that time.  It includes not only the names and addresses of the pupils, but also the previous schools they attended and the occupations of their fathers, both valuable pieces of information in helping us understand the evolution and history of our community.
YOU CAN SEE THE DATABASE RIGHT HERE: 
(PLEASE ALLOW SOME TIME FOR IT TO LOAD- ITS A BIG DATABASE)
While we look to the past and the stories from our local schools, we must remember that this is a history that grows each year. Check out the St Josephs Co-ed website, and see how , more than a century after a school first stood on that site, the local pupils continue to shine.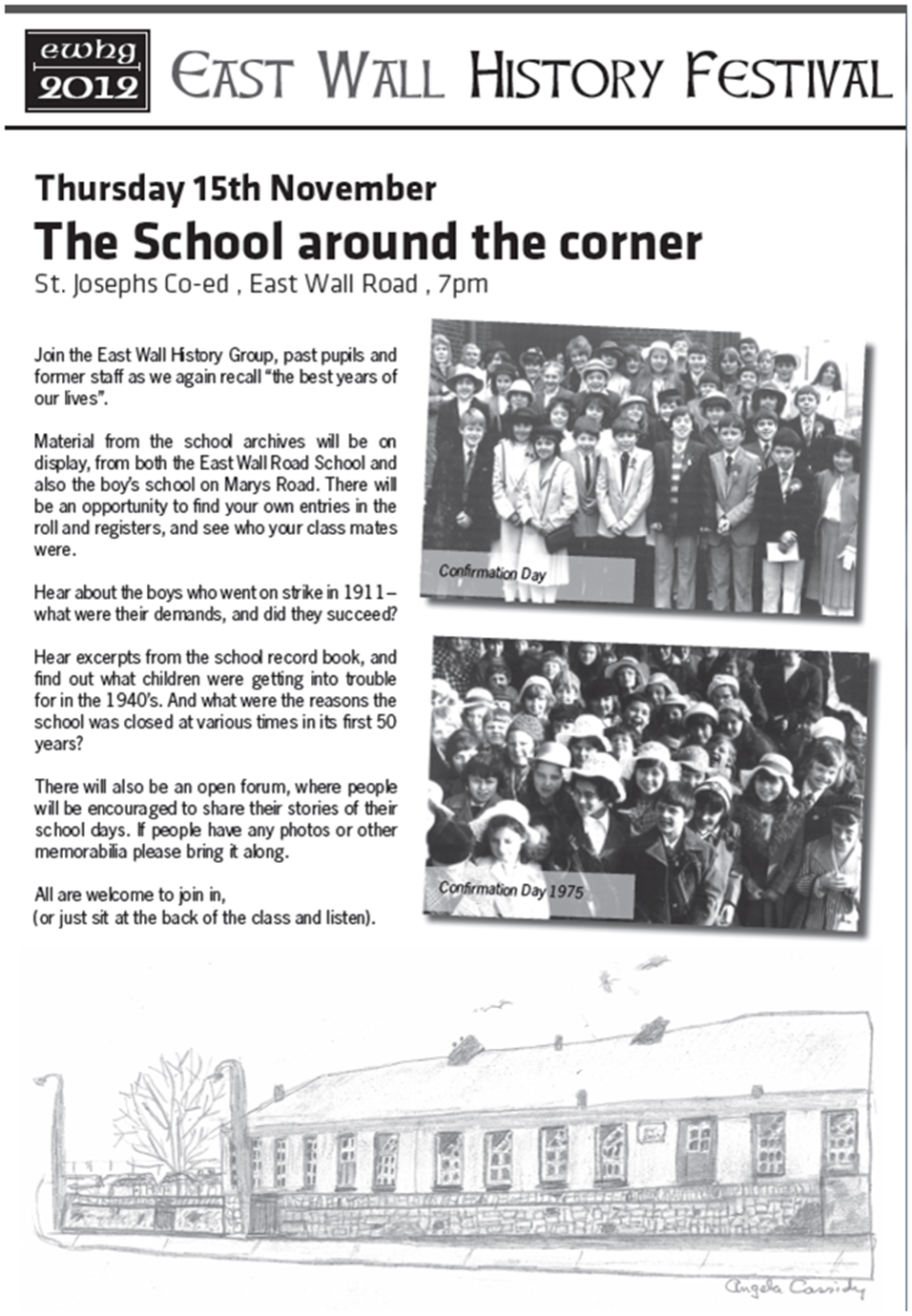 While we look to the past, and the stories from  our local schools , we must remember that this is a history that grows each year . Check out the St Josephs Co-ed website , and see how , more than a century after a school first stood on that site , the local pupils continue to shine.   http://www.stjosephscoed.ie/index.html