First published twenty years ago (2003), "No Coward Soul" was the first comprehensive account of the life of Jack Nalty made available. Written by his nephew, Steve Nugent, his research ensured that the full story of his uncle achieved it's rightful place and was not simply a few references found in accounts of the Spanish Civil War. Steve's dedication to this work is all the more extraordinary given that he was living in Canada and in a largely pre-internet age tracking down the pieces of Jack's life and finding people who held pieces of the story was no small feat.
This weekend the 85th anniversary of Jack Nalty was commemorated in East Wall, It is worth mentioning that the date of Jack's heroic sacrifice (23rd September) was also the date of Steves birthday. Steve sadly passed away in 2017.
The book is long out of print, but we are delighted to make it available here to read online or download :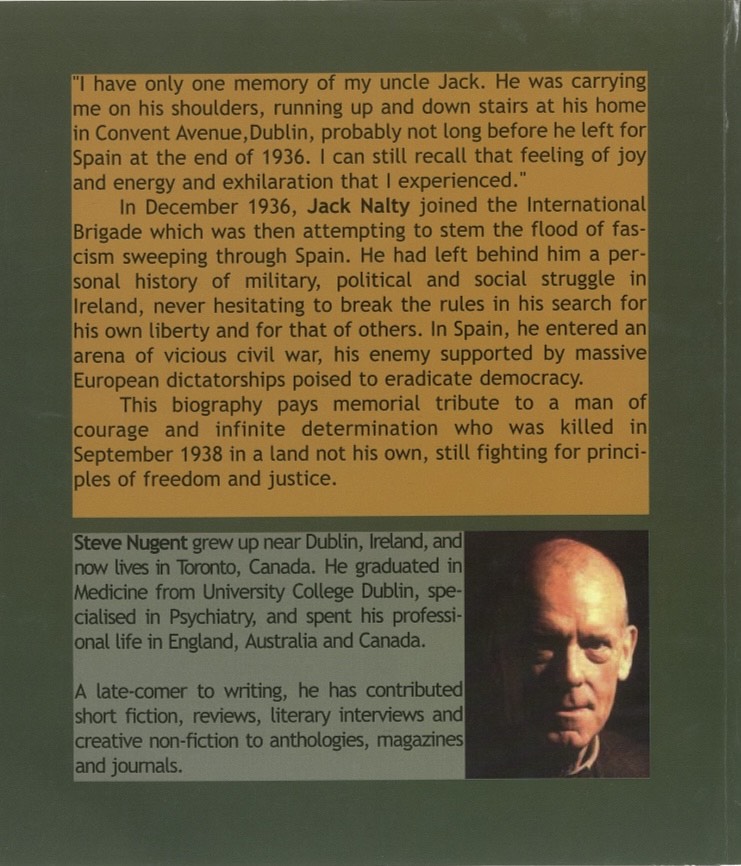 To mark the 80th anniversary of Jack's death a plaque was unveiled in East Wall near the former family home. A new booklet "In pursuit of an Ideal" was published. While featuring additional material, this volume was based on Steve's work and would not have been possible without his original inspiration.
It can be read online or downloaded here:
Jack Nalty In pursuit of an ideal