"It's marvelous what men can endure in support of an ideal"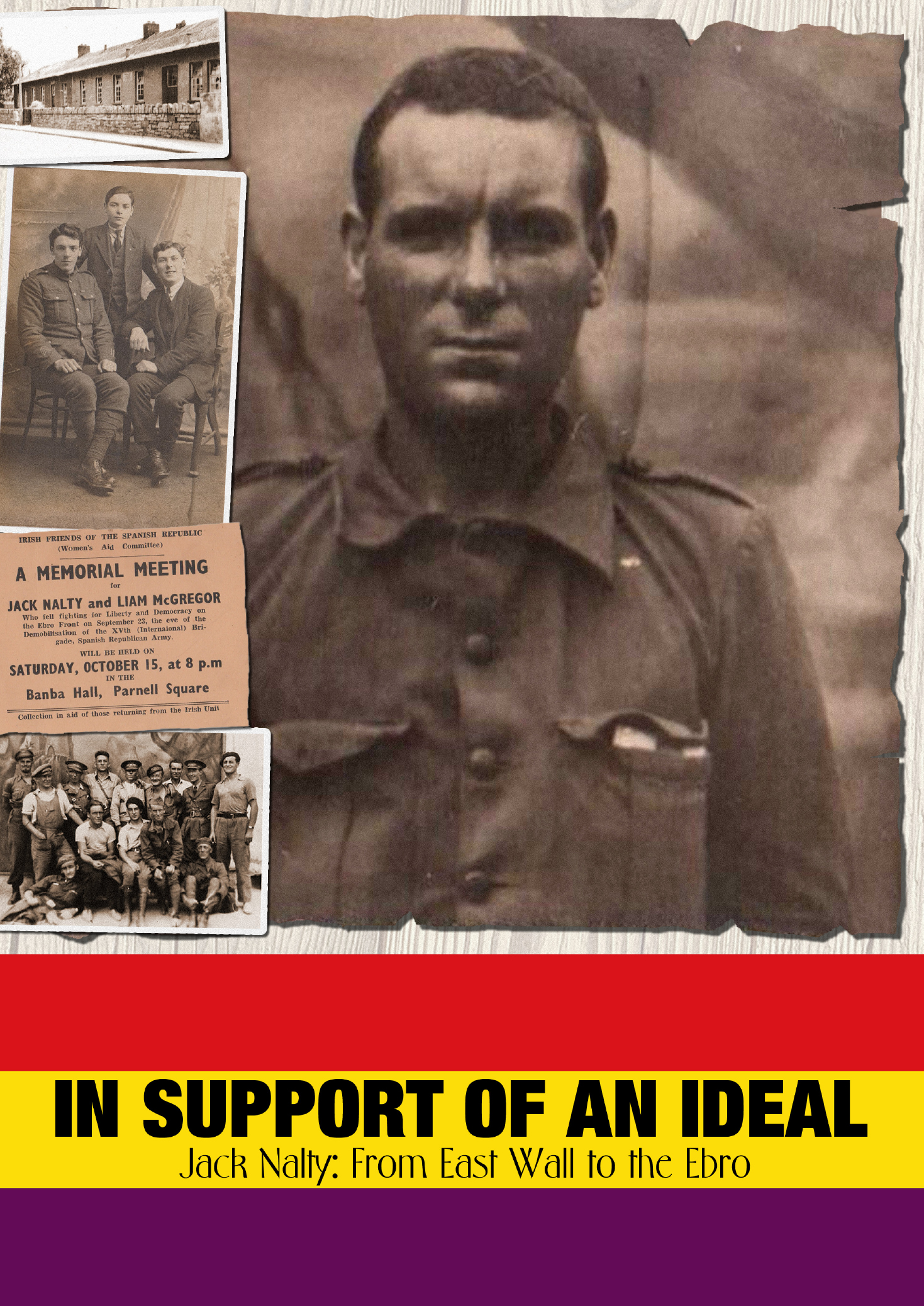 On the 23rd September 1938 East Wall man John 'Jack' Nalty died on the final day of combat for the International Brigades during the Spanish Civil War . The 80th anniversary of his death was marked by the unveiling of a plaque near his former family home (East Road) and the publication of a book on his life .
This book is now available for in PDF format here 
(just click on link)  :
Jack Nalty In pursuit of an ideal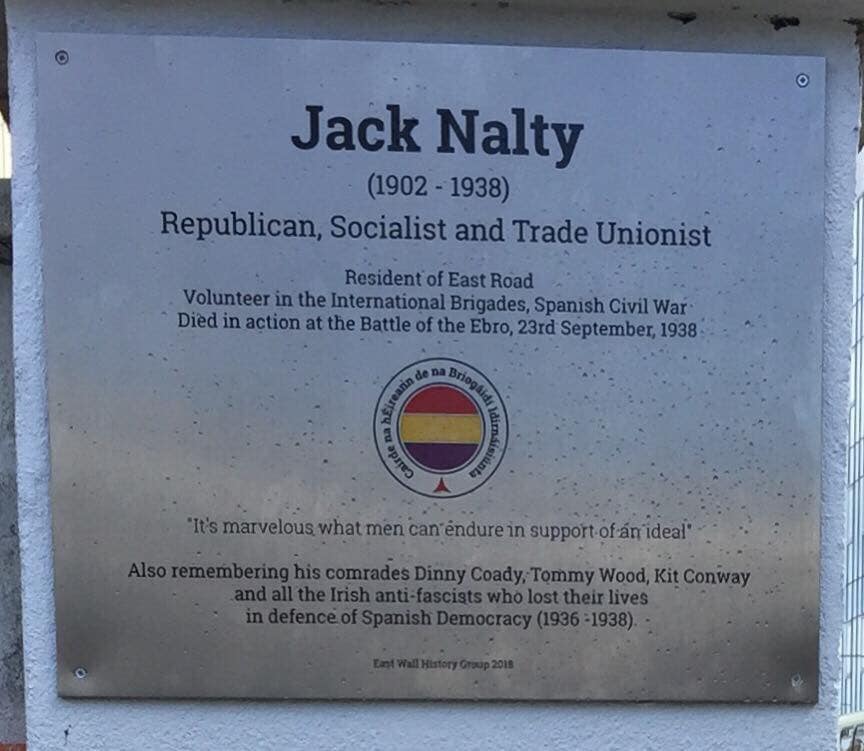 A short video of the unveiling can be seen here :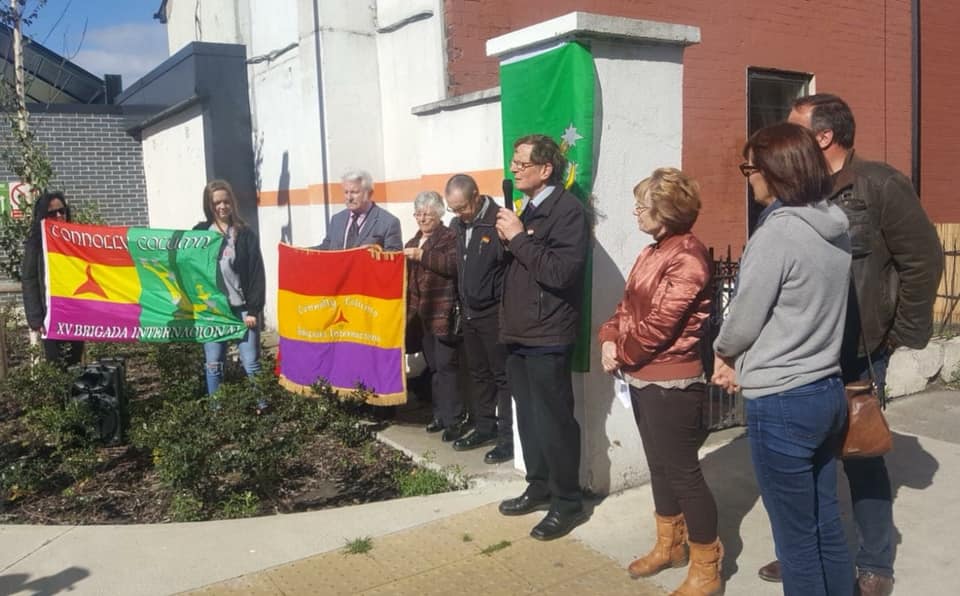 This book was published by the East Wall History Group in association with Friends of the International Brigades (Ireland) .
Supported by Dublin City Council Commemorations fund for Communities .