The Sarah Lundberg Sumer School 2022 , focusing on Revolutionary trade unions, women workers and international solidarity is taking place on Saturday 11th June at the Sean O'Casey Theatre, East Wall .
All welcome to this FREE event .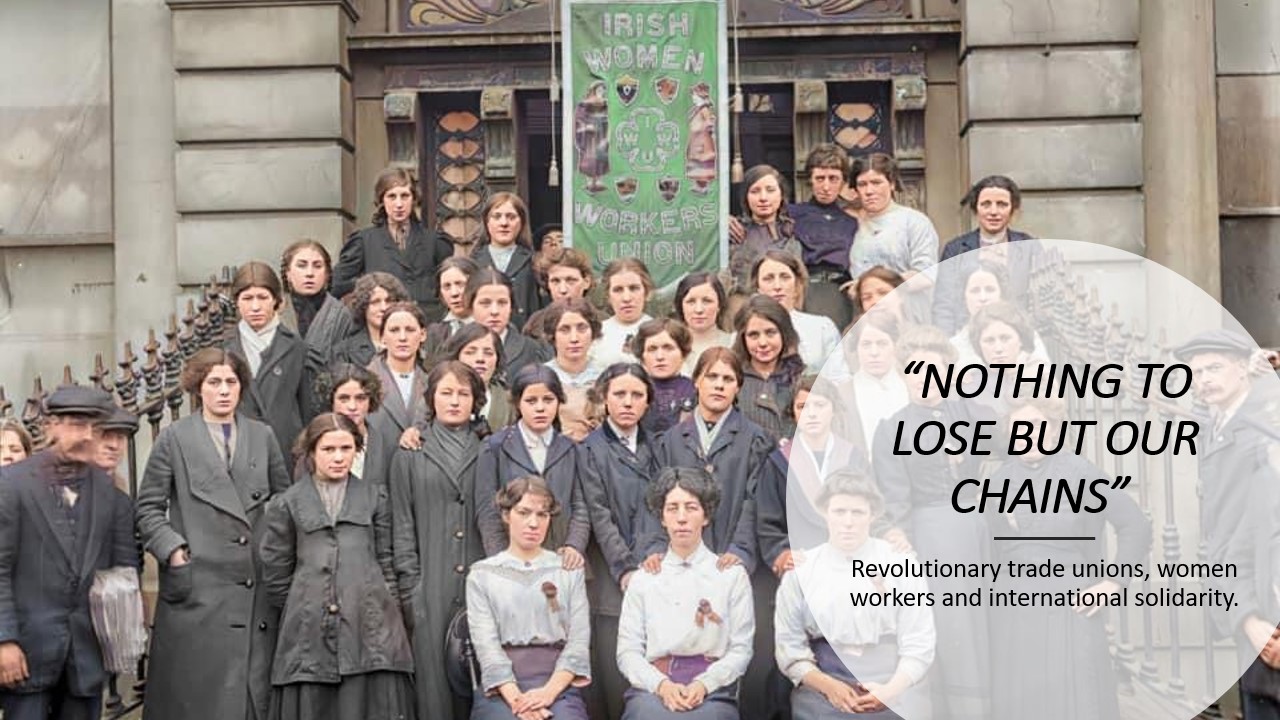 SCHEDULE OF TALKS , DRAMA and PRESENTATION:
11.30 am – Tea & Coffee for early arrivals
12.00pm sharp – Greetings and introduction -
12.15pm  - "The Danes they came to call on us – the 1886 glass bottle makers strike revisited" – Hugo McGuinness (Local historian / East Wall History Group)
12.45pm - "The Wobblies and Ireland, 1907 – 1921"-  Mary Muldowney (Dublin City Council Historian in Residence)
1.30pm - Light lunch 
2.,00pm – "Teaching the workers how to fight: Syndicalism in Ireland"   – Emmet O Connor
3,00pm -  "Ordinary, everyday people standing up for what was right"   - Karen Gearon (Shop steward during Dunnes Stores anti-apartheid strike) plus Ciara Geraghty and Bernie Furlong perform a piece from their television script"Strike" , based on these events.
4.00pm – "The Irish Women Workers Union" - James  Curry (Dublin City Council Historian in Residence) and unveiling of painting by Tara Kearns . The painting pays tribute to local resident Grainne Keeley, who sadly passed away last month, and also recalls her family involvement with the revolutionary movement and radical trade unionism .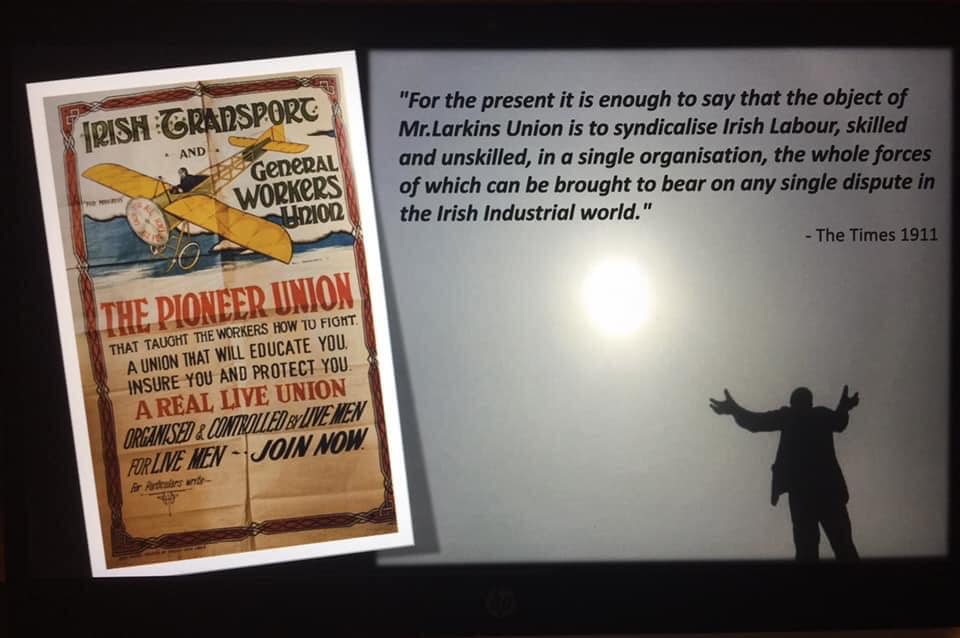 The annual Sarah Lundberg Summer School is held i in memory of our friend and colleague who took her own life in 2014.
Hosted by the East Wall History Group and the Alternative Visions Oral History Project.