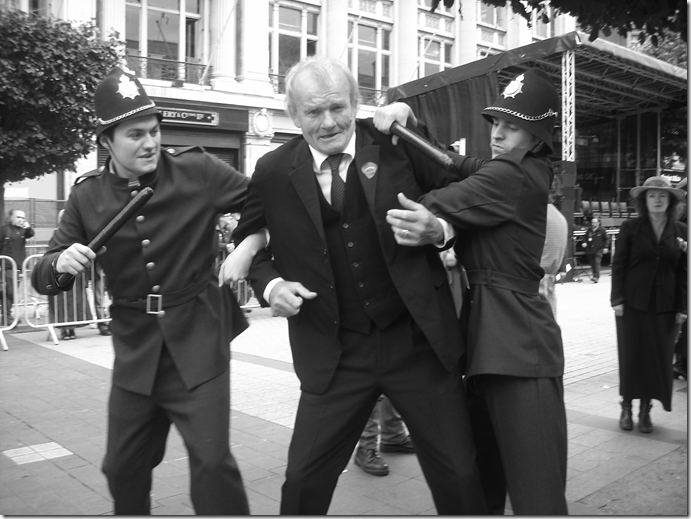 On 31st August 2013, on the anniversary of the infamous baton charge on O'Connell Street the scene was re-created. The community of East Wall, including relatives of those involved in the Lockout a century ago, took part in the re-enactment. Cast members from "The Risen People" and other locals joined with the Dockworkers Preservation Society, the North Inner City Heritage Group and many more volunteers to cheer on Larkin, Boo Murphy and take a beating from the police.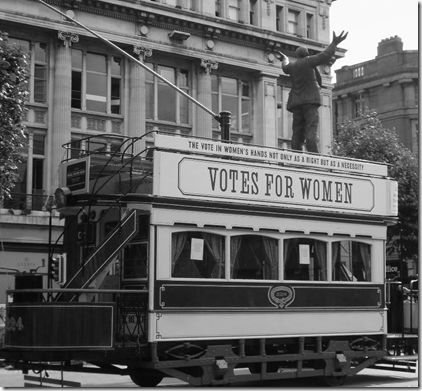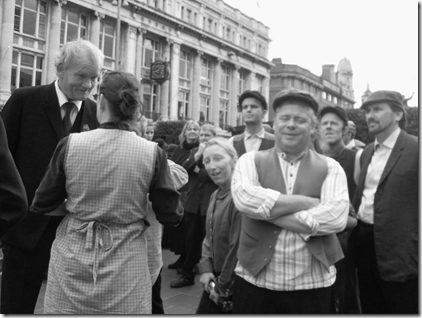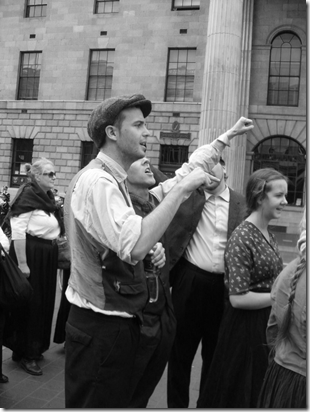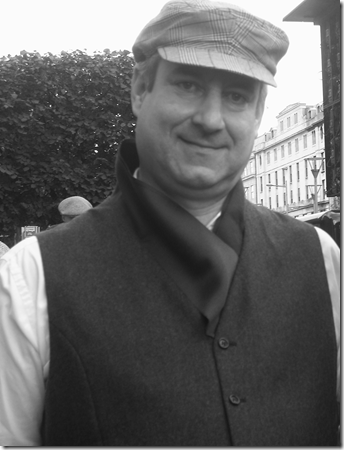 A children's street rhyme from the era went like this:
"Come on along come on along
And join Jim Larkin's Union
You'll get a loaf of bread and a pound of tea
And a belt of a baton from the D.M.P."
'Risen people' from East Wall , North Wall and North Strand patiently await the batons.
And the baton charge begins.
"LET US ARISE"
One hundred years after the Lockout it is important that we remember the heroic working class of Dublin. It was their struggle and their sacrifice that led to many of the rights and standards of living that we now take for granted. It was most appropriate that the re-enactment included not only descendants of those involved in 1913 , but also featured many of us who are still active in our own City and local areas – standing together and working for the betterment of our community .
Photos courtesy Sarah Lundberg, East Wall History Group.
Contact eastwallhistory@gmail.com
On Sunday the 15th September the Community of East Wall will be commemorating the 62 local families evicted during the Lockout. Please join us, assembling at St. Josephs School 2.30 pm, all welcome.
And this week, our friends in the Stoneybatter and Smithfield People's History Project are holding events to mark the 100th anniversary of the Church Street disaster. On 2nd September 1913, barely a week into the Lockout and with the city still reeling from Bloody Sunday a horrific tenement collapse left seven people dead. All are welcome to attend the commemorative events .