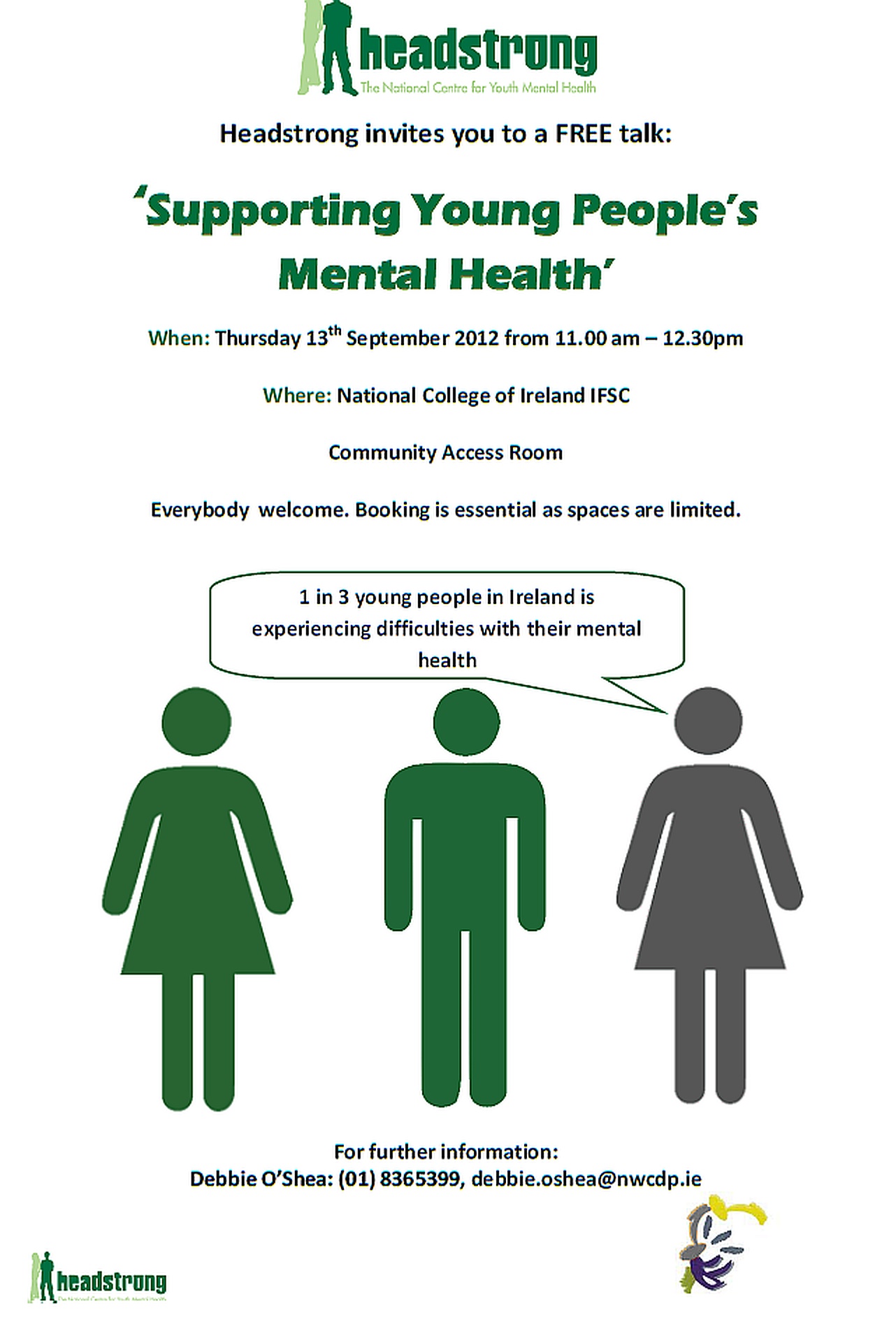 Mental health is the number one health issue foryoung people in Ireland today. Are you interested in understanding more aboutyouth mental health and how to support young people who may be struggling?
Headstrong, the National centre for Youth MentalHealth, is hosting a talk called 'Supporting Young People's Mental Health.'  This talk will be of interest toparents and anyone concerned about young people aged 12-25 years.
 The talk aims to build understanding of mentalhealth issues affecting young people (e.g. stress, depression, anxiety) and toprovide guidance on how to support young people who may be struggling withtheir mental health.  Practical suggestions about how to promote positivemental health as well as tips on how to listen to young people will be coveredin the information session.
The talk will explore –
  Key issues     impacting on the mental health and well-being of young people. Promoting positive mental health in young people. The value of listening as a way of supporting young people.
For any further information you mayrequire please do not hesitate to contact me.
Deborah O Shea
Community OutreachWorker
North Wall CommunityDevelopment Project
Email:debbie.oshea@nwcdp.ie
Telephone:  (01) 8365399 Ext:206