Rockin' Road festival 2013
Sunday 26th May
This Sunday come along to a fundraiser with a difference – a Rock'n'Roll and vintage car festival on our doorstep!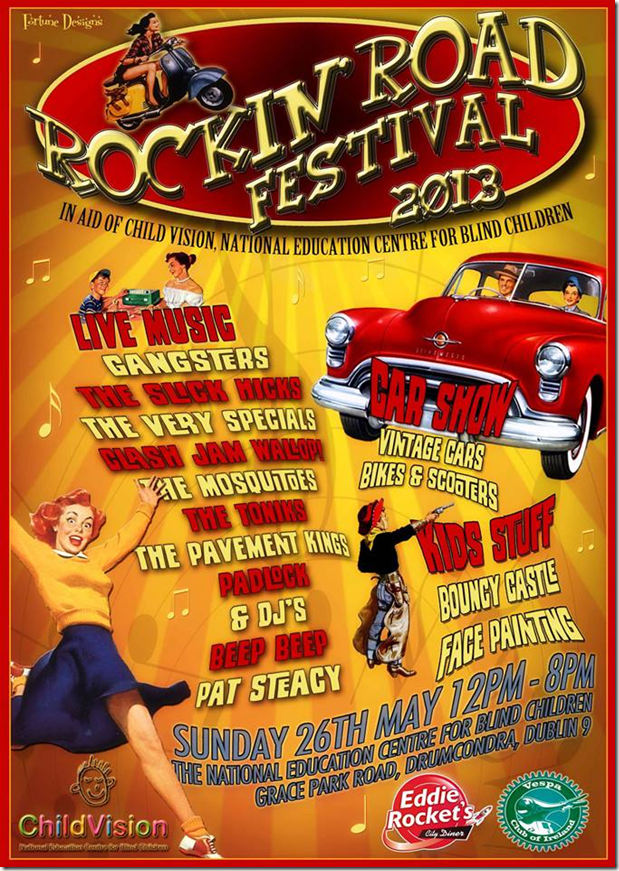 A unique event in aid of Child Vision, there's a great line up of bands (rockabilly, ska and classic punk), vintage vehicles of all descriptions and attractions for children.
This annual event is now in its fourth year, and if the good weather stays with us it's a great place to be this weekend, and a very good cause.
So get your rockin' shoes on, and make your way there …
Some footage from last years event :
ttp://www.youtube.com/watch?v=0TnM6dU1-Y4