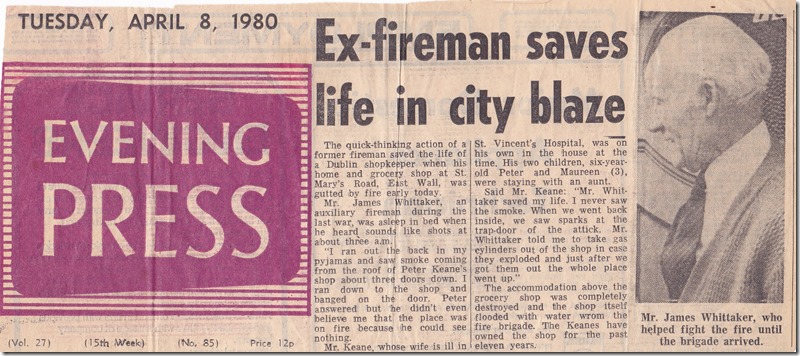 On this date, 8th April, in 1980 the story above was on the front page of the Evening Press. It tells of how local hero James Whittaker saved the life of Peter Keane on St. Marys Road when his grocery shop caught fire.
The great photo below shows a much younger James Whittaker (fireman on left of picture) on what is believed to be a training exercise.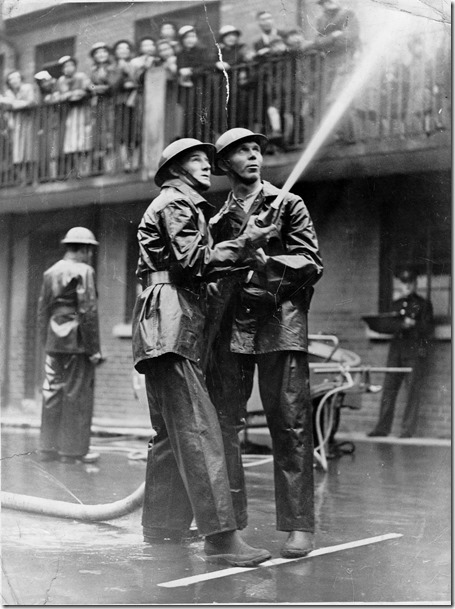 James Whittaker worked in the Fire Brigade during the "Emergency", and his son David has said "I recall him telling me of the bombing of North Strand…he cycled up from St Marys Road to help with the rescue efforts, he was off duty at the time…".
Thanks to David Whittaker for donating newspaper clip and photo.
We are always looking out for interesting local stories and pictures – if you can help please contact us at: eastwallhistory@gmail.com