A comedy about "Mindfulness and Mayhem " , this week at the the Sean O'Casey Theatre , from  May Tuesday 26th to Friday 29th.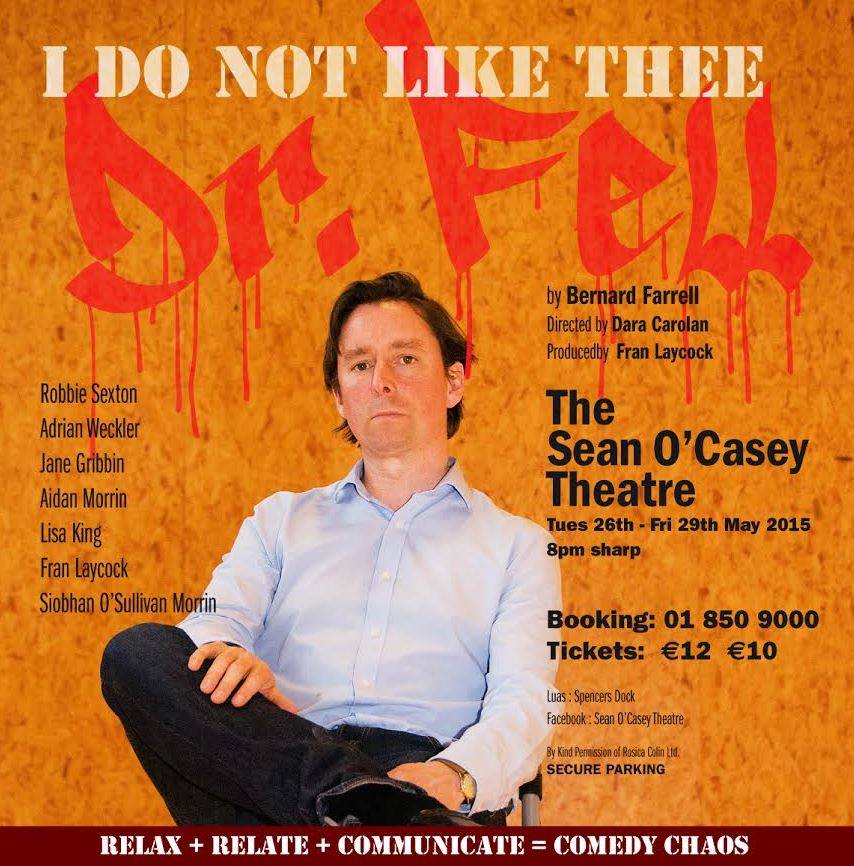 Poor 'aul Paddy ( Robbie Sexton ) caretaker to the lost and lonely Joe ( Adrian Wenkler) is angry ,, and its payback time . Suzi ( Jane Gribbin ) the facilitator is at the Last Chance Saloon , Rita ( Siobhan O' Sullivan Morrin )likes doctors cats cruises and the apostles , Maureen ( Lisa King ) is dutiful and kind of sexy , Peter( Fran Laycock) is mindful of being under duress and Roger ( Aidan Morrin ) well least said …….. ( dare I mention the bomb ?? )

Come along and support your local drama.