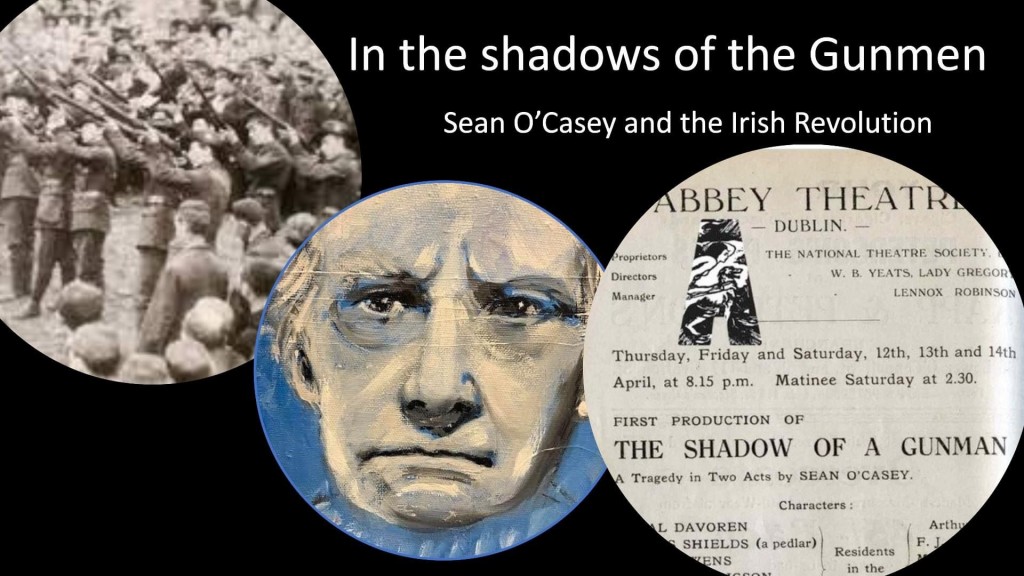 'In the Shadows of the Gunmen: Sean O'Casey and the Irish Revolution'
Saturday 22nd April @ 2.30pm in Charleville Mall Library:
This month marks the 100th anniversary of the premiere of 'Shadow of a Gunman' at the Abbey Theatre. This was the first of the famous Dublin Trilogy of plays by Sean O'Casey, and would launch his career as one of Ireland's greatest playwrights.
To mark this centenary we present this talk, which examines the life of Sean O'Casey, a resident of the Inner City and Dockland community. It will look at his decline into poverty, his involvement with some of the key movements and famous personalities of the revolutionary period and how he transformed his experiences into classics of the Irish stage.
Guest speaker: Joe Mooney (East Wall History Group / Sean O'Casey Festival).
This talk is the second in an occasional series of history talks to take place in Charleville Mall Library.