This special video performance was premiered by the East Wall History Group to mark the centenary of Bloody Sunday – the tragic events at Croke Park on 21st November 1920. It is a true East Wall presentation being written , arranged and performed by three local men from different generations.
 The song was written by East Wall man Joe O'Grady (1891- 1960) , a testimony to that terrible events. As a football player himself , and a loyal supporter of the local and county teams , he knew very many of those caught up in the British military outrage . He wrote this song to remember the day and those who died and were injured . The original lyrics have been adapted by his nephew Gerry Smullen and singer / songwriter Paul O'Brien .
Here are two versions of the song as originally composed by Joe O'Grady , this one being his 'final' version :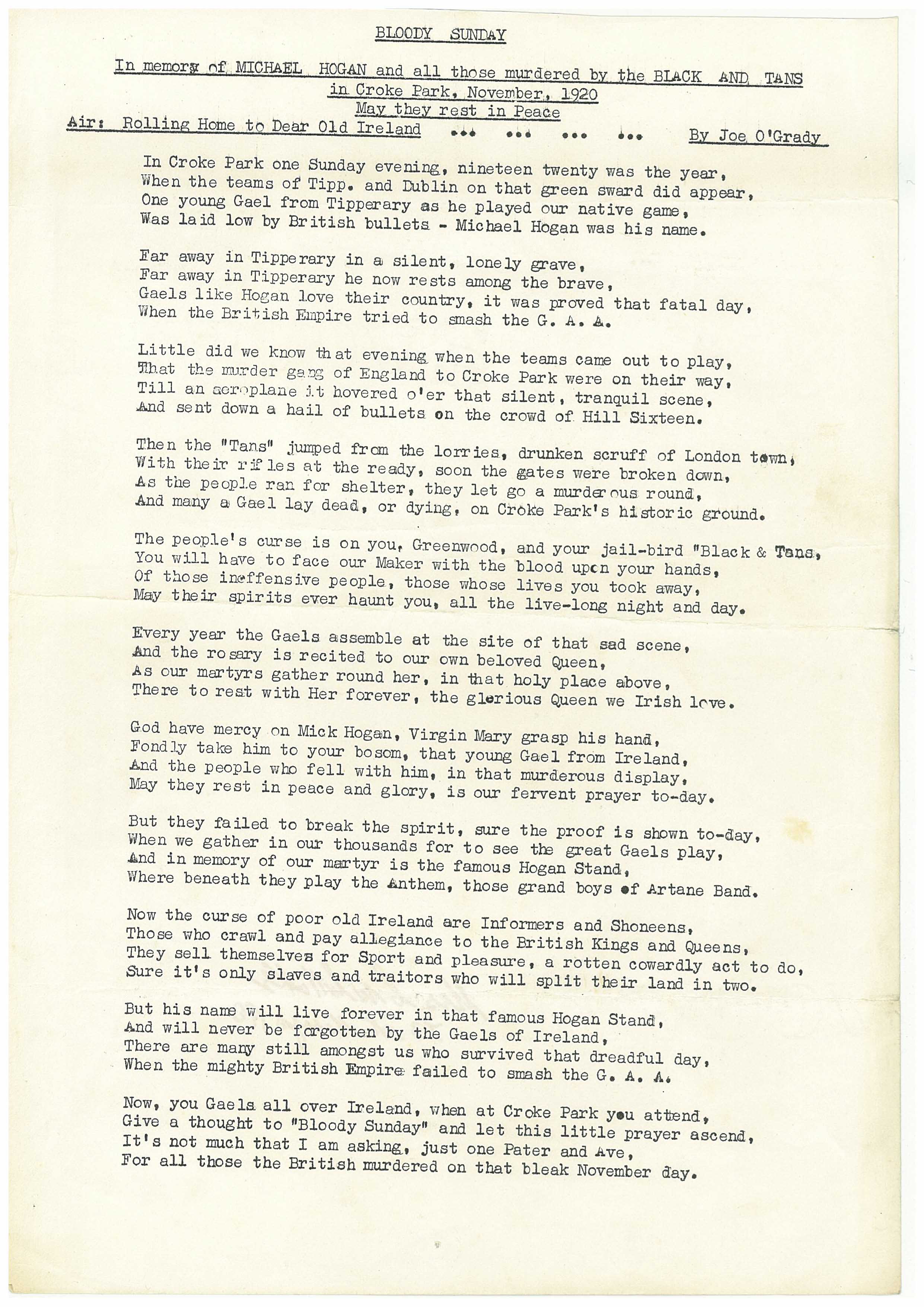 This one we believe to be an earlier draft he composed :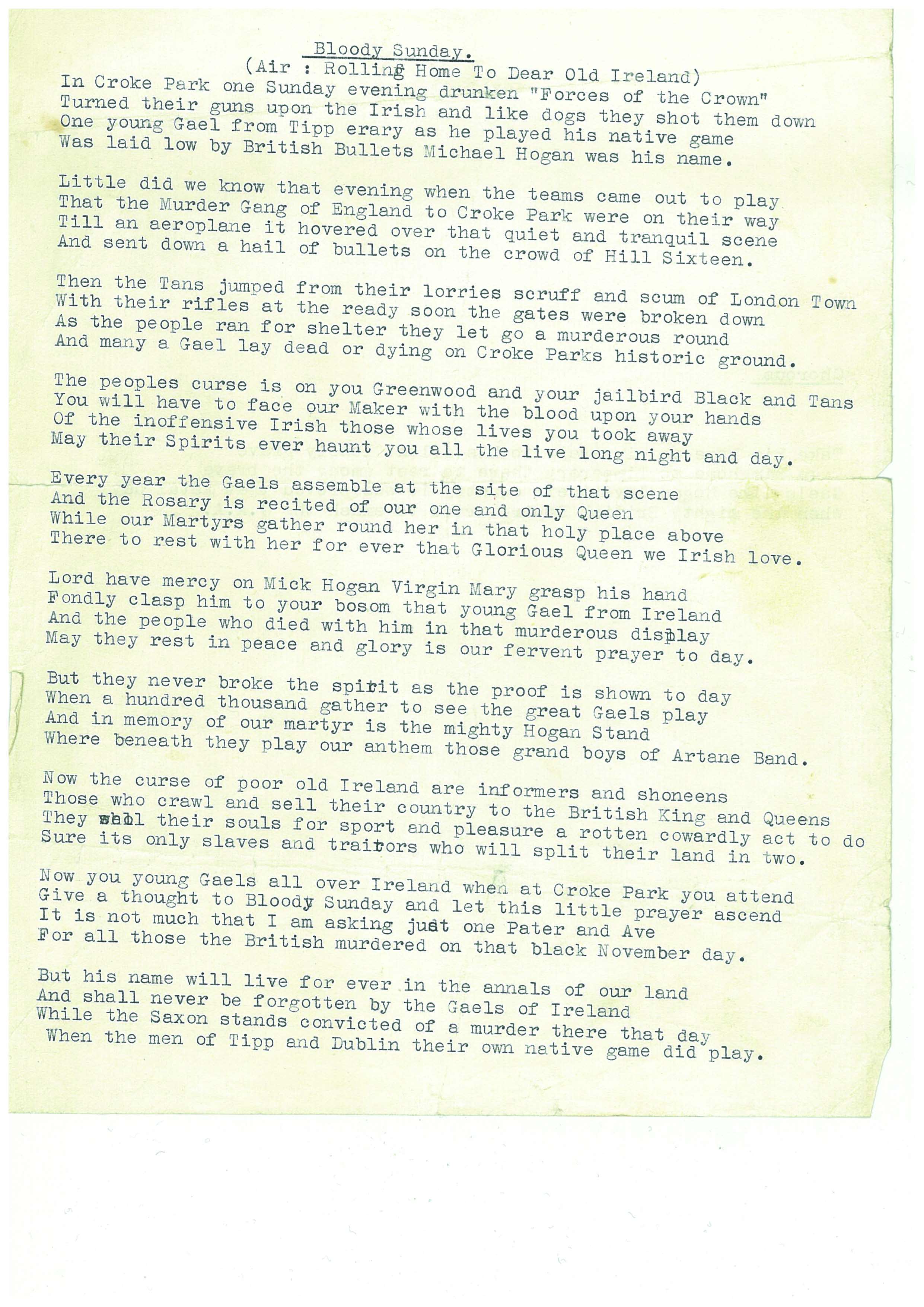 It is a real honour for us to have this song performed on the centenary of Bloody Sunday , particularly with so many of the players (and indeed the supporters) coming from the North Dock community. Joe O'Grady was a prolific songwriter , capturing many aspects of local life in his lyrics – not just the big issues of the day but the characters , the concerns and the humorous incidents of a proud working class community. And now, sixty years after his death these songs are a valuable contribution to our preserving of local history.
We are grateful for the family of Joe O'Grady for their generosity is sharing this treasure trove of material , and we look forward to working with them to further enhance the legacy of Joe and his work.
Contact : eastwallhistory@gmail.com