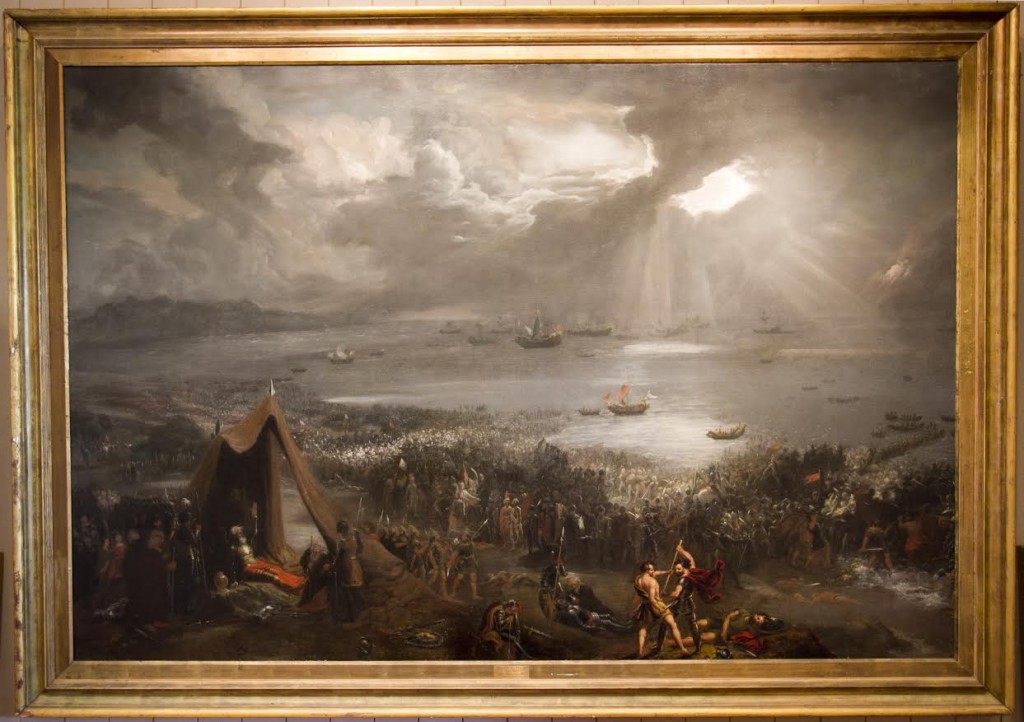 In the year 1014, one thousand years ago, the Battle of Clontarf took place. The Viking forces were defeated, but the Irish Leader Brian Boru would also his life. Breaking the domination of the Vikings, the Battle changed the course of Irish (and Dublin) history and is hugely important because of this.
The area we now know as East Wall and the North Docks did not properly exist at this time, being comprised of water and mud. The reclamation of these lands was still seven centuries or so away, give or take a few years. We will feature some material to mark this important millennium event as we approach the 'official' anniversary date in April.
The illustration above is "The Battle of Clontarf", by Hugh Frazer, 1826. This painting has been out of the country for many years (most recently in Hawaii) but has recently been returned for this year. It will be on display at the Casino in Marino from next Saturday 15th March until 24th April , so don't miss your opportunity to view it.
See link to story of paintings return
 Upcoming events
See link to the "Battle of Clontarf" official commemoration website for details of all events for the coming months.