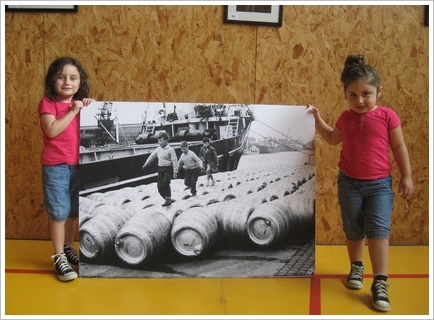 The Dublin Dockworkers Preservation Society Photo exhibition in the Sean O'Casey Community Centre attracted over 200 people throughout Friday evening and Saturday afternoon. Considering the torrential rain this was a great success.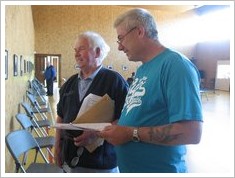 The exhibition was officially launched by new Lord Mayor (and Admiral of the Port) Naoise Ó Muirí. He was followed by Maureen O'Sullivan TD who explained the importance of the Port and Docks to the community of East Wall, and the historic links between the two.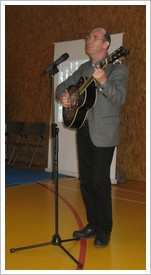 There was music too, provided by the ever reliable Paul O'Brien, who entertained us with tales of "The 100 Ton crane" and "Me Handsome Stevedore" amongst others. Saturday afternoon featured a talk by Don Bennett on the story of "The Dublin Deep-sea Dockers". Paul again played a number of songs, including "The Rathbourne chandlers", dedicated to attendee Richard McCormick (whose father managed the candle factory for almost 30 years). Jimmy McCarthy was the master of ceremonies at both events – his first time in the role and he proved himself a natural.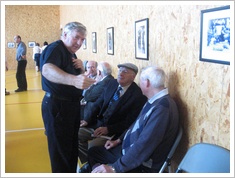 A great event, celebrating and preserving the history of the Docks and the local communities, which attracted a very enthusiastic response, generating some great conversations and storytelling as people moved from photo to photo.
If you missed the exhibition you will have another chance to see it in August, when it will be on display in the CHQ building throughout the Tall Ships Festival.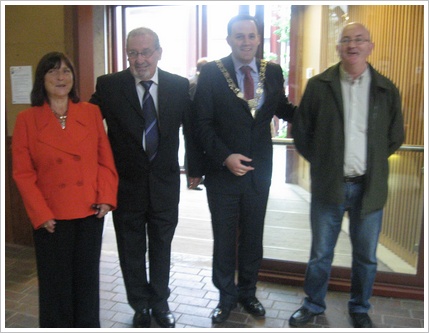 To see the full collection of Dockers photos go to
http://www.bluemelon.com/alanmartin/