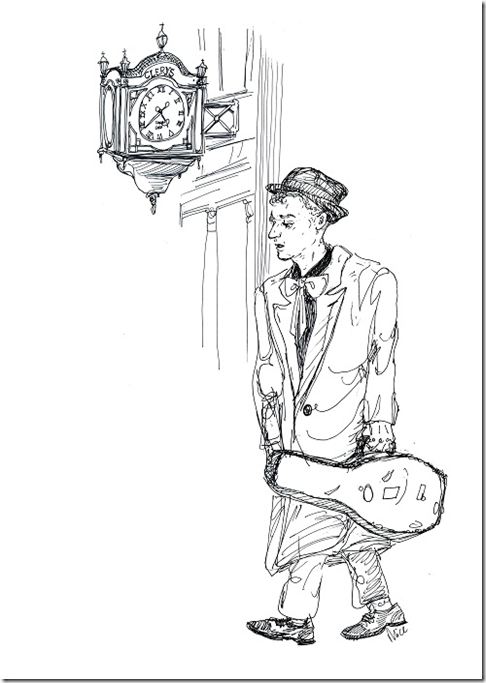 Faithful departed- Phil Chevron
This week, on the 8th October 2013 Dublin musician Phil Chevron passed away, aged just 56 years. Chevron, originally from Santry, is best known as the guitarist with The Pogues. He was also a gifted songwriter, penning the haunting tribute to the Irish emigrant experience 'Thousands are sailing' and 'Faithful Departed' later recorded by Christy Moore.
Before joining the Pogues , Phil Chevron had been a member of the Radiators From Space , part of the original Punk rock scene in Dublin City . In 1977 their single 'Television Screen' went to number 17 in the Irish charts , the first 'punk' single to enter a top twenty anywhere ! They also played at the now famous open air concert in Dalymount Park, the first of its kind in Ireland, sharing the bill with the legendary Thin Lizzy and the Boomtown Rats.
In 1978, East Wall passed a critical eye over the new 'fad' of Punk Rock, and didn't like what it saw. The article below appeared in the brochure for the East Wall and North Strand Festival for that year.
That was thirty five years ago , and these days massively popular bands like Green Day are 'punk rock', Ramones t-shirts and other punk fashions can be bought in Penneys and Dunnes stores. Perhaps the author of the article is reading this and would like to comment?
Festival brochure 1978 cover .
http://www.youtube.com/watch?v=_M0h_nPTq2k
http://www.youtube.com/watch?v=Fdw6jC6W9_U