On this date one hundred years ago, 26th August 1913, the great Dublin Lockout began. On this anniversary, we are proud to present "The Bold Labour men", written by Eastwaller Joe O'Grady.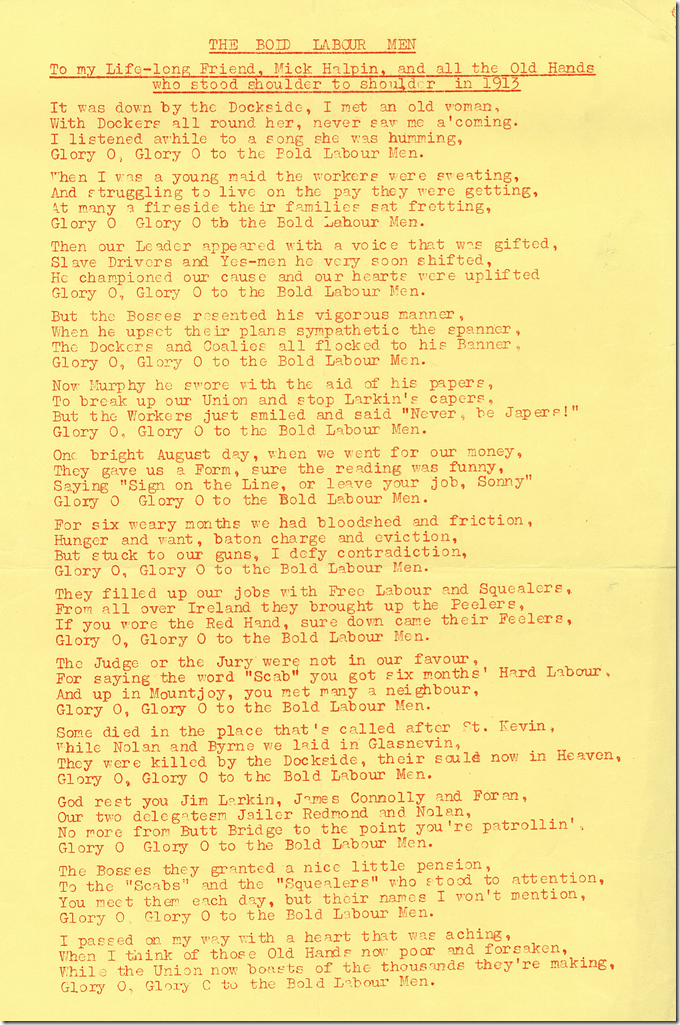 Michael "Joe" O'Grady (1891 to 1960) was a prolific songwriter whose work captured all aspect of local live , the characters and events he saw around him .The original family home was at number 19 Northcourt Avenue (middle) , and he later lived in number 80 Church Road. He was a participant in the Lockout, losing his job from Gibneys on Parnell Street. He would afterwards find employment locally with Nugents , the famous horse breeders , where he worked alongside Fluther Good ( himself made famous by Sean O'Casey as a character in "The Plough and the Stars"). He also worked in Dublin Port and Docks, standing every day at the Read alongside his brother Jimmy, hoping to be called out for a day's labour. The song is in part dedicated to his lifelong friend Mick Halpin, who was also involved in the momentous events of that time. It is also dedicated to 'all the Old Hands who stood shoulder to shoulder in 1913".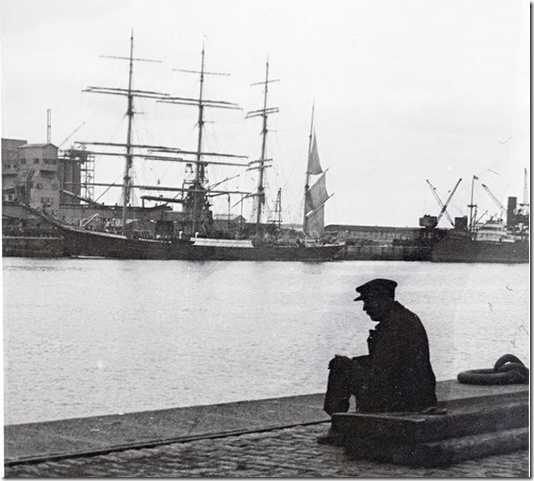 The East Wall History Group is delighted to make the song available again in this centenary year. We are proud of the memory of men like Joe O'Grady and Mick Halpin, and the working class of Dublin City, all the men, women and children who struggled and suffered a century ago. We have all benefited from their sacrifice.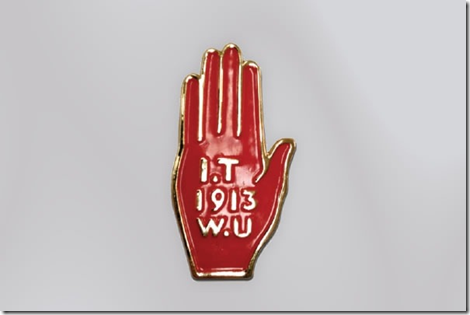 We would like to thank David Whittaker for donating the original document above, and to the family of Joe O'Grady for their permission to reproduce Joe's songs. The East Wall History Group intends to celebrate the work of Joe O'Grady with a major event in 2014.