"The Risen People" In East Wall
1913 – 2003 – 2013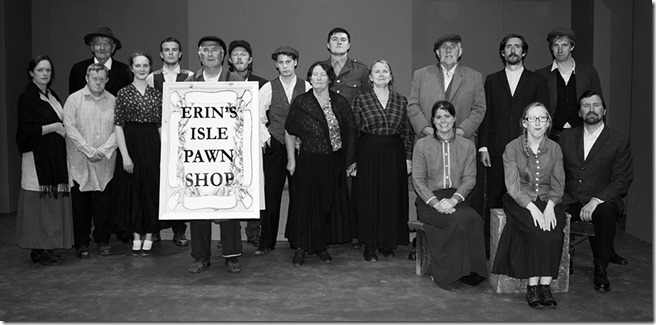 "The Risen People" cast 
This month one hundred years ago the great Lockout began. At that time, East Wall, and the entire Docks area was at the centre of this major historical event. Most local industries were involved and had employees locked out, and it is no exaggeration to say that the majority of residents were affected. The local population were amongst "The Risen People", the City's working class that struggled valiantly, and were amongst those that suffered greatly, with some being involved in the best remembered and iconic incidents of the period.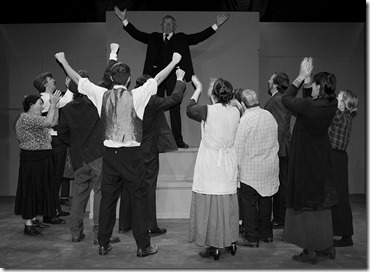 It is most appropriate that in this centenary year that our community will be heavily involved in commemorating the 1913 Lockout. Our communitys contribution will begin on Tuesday evening with the opening of a stunning production of James Plunketts "The Risen People" in the Sean O'Casey Community Centre. With only ten performances over the next two weeks, this is not to be missed.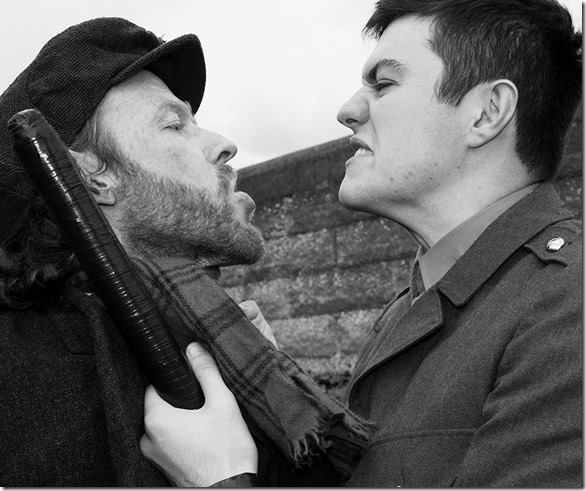 Written by James Plunkett, (most famous for his novel "Strumpet City"), "The Risen People" looks at the events of 1913 through the eyes of a number of Dublin workers and their families. As these publicity shots for the current production illustrate, we see the power of Larkins oratory that inspired the people, the violence they faced from the police and the poverty and its consequences that stretched many families to breaking point and beyond.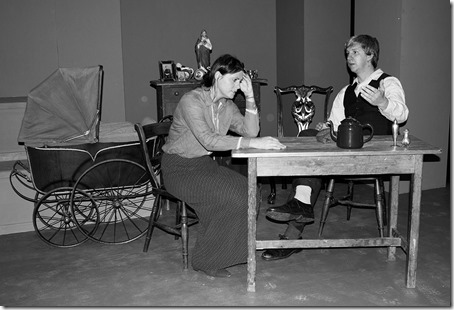 This is the latest production from East Wall PEG Drama and Variety Group. In existence for over twenty years, the group previously staged a production of "The Risen People" on the Lockouts 90th anniversary in 2003. Following an initial run locally, this production moved to a number of other locations, most significantly in Liberty Hall itself. The production received tremendous reviews, including one from The Irish Times which described it as "absorbing drama" and "transcends the promise of a good night out. This is a serious and engaging accomplishment".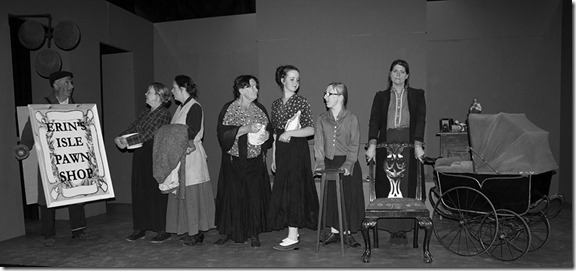 Don't miss this production, featuring a cast that are not only passionate performers but also have a genuine commitment to the subject matter. Taking place within an area that was at the heart of the historical events, there is no location or dates more appropriate to see "The Risen People".
Tickets :
pegdrama@eircom.net Call: 0876499450 Or 018509000