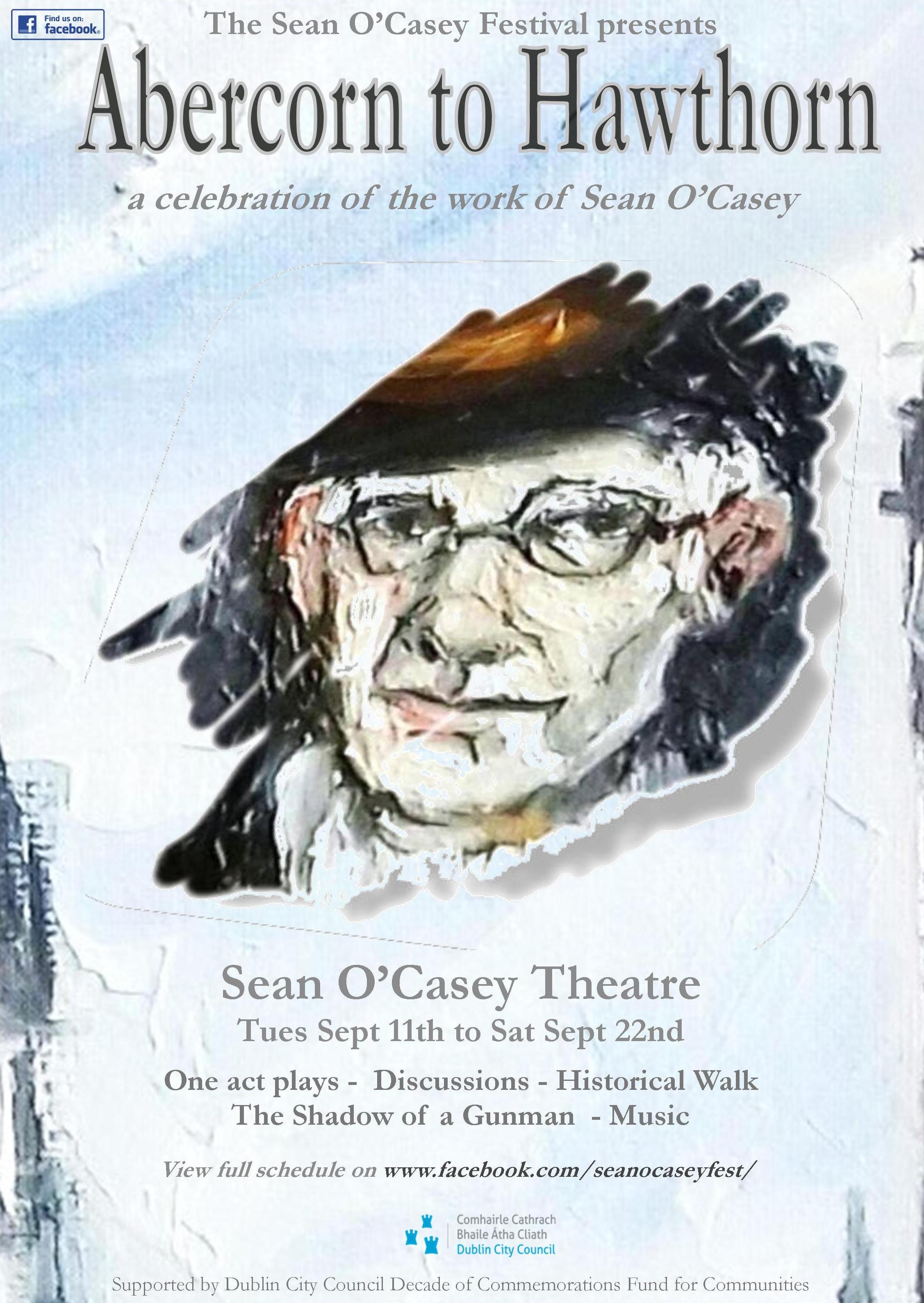 Sean O'Casey is recognized as one of Ireland's greatest playwrights . He lived for 30 years of his life in East Wall and the North Docks , at Hawthorn Terrace and Abercorn Road. It was here that he lived through an exciting period in Irish history , and witnessed momentous events. But more importantly it was here his greatest characters were born – where he met the real life residents who would become the players in his dramas , where he would share their concerns & day to day tribulations ,hear their language, their slang , their turn-of-phrase and enjoy the unique personalities that could find humour at every turn .
This year , the Sean O'Casey Festival is coming to East Wall . Here is the full programme of events , a wide variety of performances, discussions ,film and a unique walking tour . The venue for all activities is the Sean O'Casey Theatre, St Marys Road , and are FREE except where noted.
Tuesday , September 11th @ 8pm
"The Women of O'Casey"
The Festival opens up with this star studded event , featuring a great mix of local and national talents. The evening begins with a performance of a piece inspired by the work of O'Casey and devised specifically for the festival by Peter Sheridan. The Women of O'Casey is performed by Neili Conroy (Fair City, Intermission) Ruth Lehane, Roxanna Nic Liam (Fair City), Aoife Conroy, Lorna Meade (Red Rock) Gabrielle Breathnach and Jasmine Russell.
The performance will include a post show discussion chaired by Joe Duffy (RTE Broadcaster and life long O'Casey fan). Other guests will include Mary Muldowney (Dublin City Council Historian in residence) , actor Ronan Wilmot and one of Ireland's most recognizable stars Bryan Murray.
The evening will also feature the unveiling of a new painting by artist Tara Kearns , commissioned for the festival .
FREE EVENT , ALL WELCOME
The first week will continue with an  opportunity to enjoy five of the great playwrights one-act plays. Rarely staged , this is a not-to be-missed chance to witness another example of the greatness of O'Caseys work , with rehearsed readings of these plays taking place over three evenings with a diversity of performers :
Wednesday 12th September @ 8pm
"Time to go"  (Roxanna Nic Liam & friends)
"End of the beginning"  (Brendan Conroy and Dairine Ní Dhonnchú)
Thursday 13th September@ 8pm
"Pound on demand"  (Riverside Drama Circle)
"Hall of Healing"  (Firedoor Theatre Group)
Friday 14th September@ 8pm
Bedtime stories"
"Hall of Healing"  (Firedoor Theatre Group)
The comedy 'The End of the Beginning' and 'A Pound on Demand' were both published in 1934 as part of a collection of essays, verse and fiction. 'Hall of Healing' (described as a 'Sincerious Farce') 'Bedtime Story' and 'Time to Go' (a 'Morality Comedy') were written in 1951.
Saturday 15th September @7.30pm
"Under A Coloured Cap" 
A screening of the film – "Sean O'Casey – Under A Coloured Cap"directed by Sean's daughter, Shivaun O'Casey.
Featuring old footage and interviews with O Casey himself, his wife Eileen, his son Breon, his personality comes to life. Actor John Kavanagh is the voice of John O'Casey, reading from his autobiography and his letters. The film reveals O'Casey as a diverse, gifted and innovative artists who was way ahead of his time in his vision of what drama should be. Not to be missed .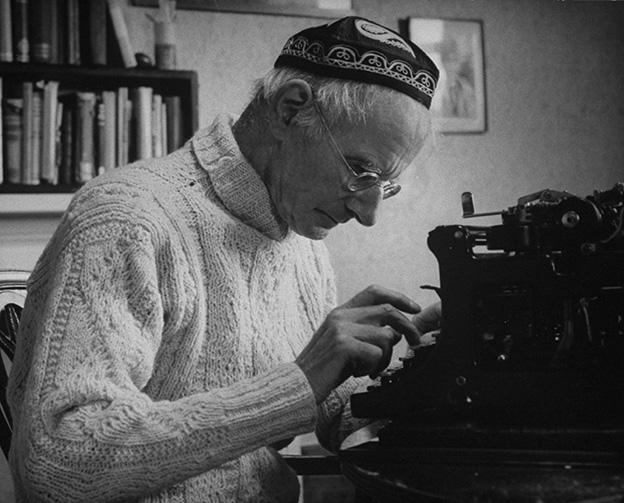 The screening will be preceeded by an introduction from Professor Christopher Murray (UCD) , author of the definitive biography "Sean O'Casey: Writer at Work ".
(This screening made possible by the support of Shivaun O'Casey)
Sunday 16th September @ 2pm 

(note venue)
"In the footsteps of O'Casey" 
Take a step back in time with the East Wall History Group & East Wall Youth Club for a stroll through the Docklands area … in the footsteps of the great playwright Sean O'Casey . Hear details of how a community developed on land reclaimed from the sea , how the workforce grew as Dublin Port and the Railways expanded and relive the story of the O'Casey family who lived here for three decades. See the houses where O'Casey lived, where he attended school and Church and also where his political beliefs and his artistic talents developed. We will meet a diverse selection of fellow residents from the past , including those who inspired the playwrights greatest creations, including some who did not appreciate this 'honour'.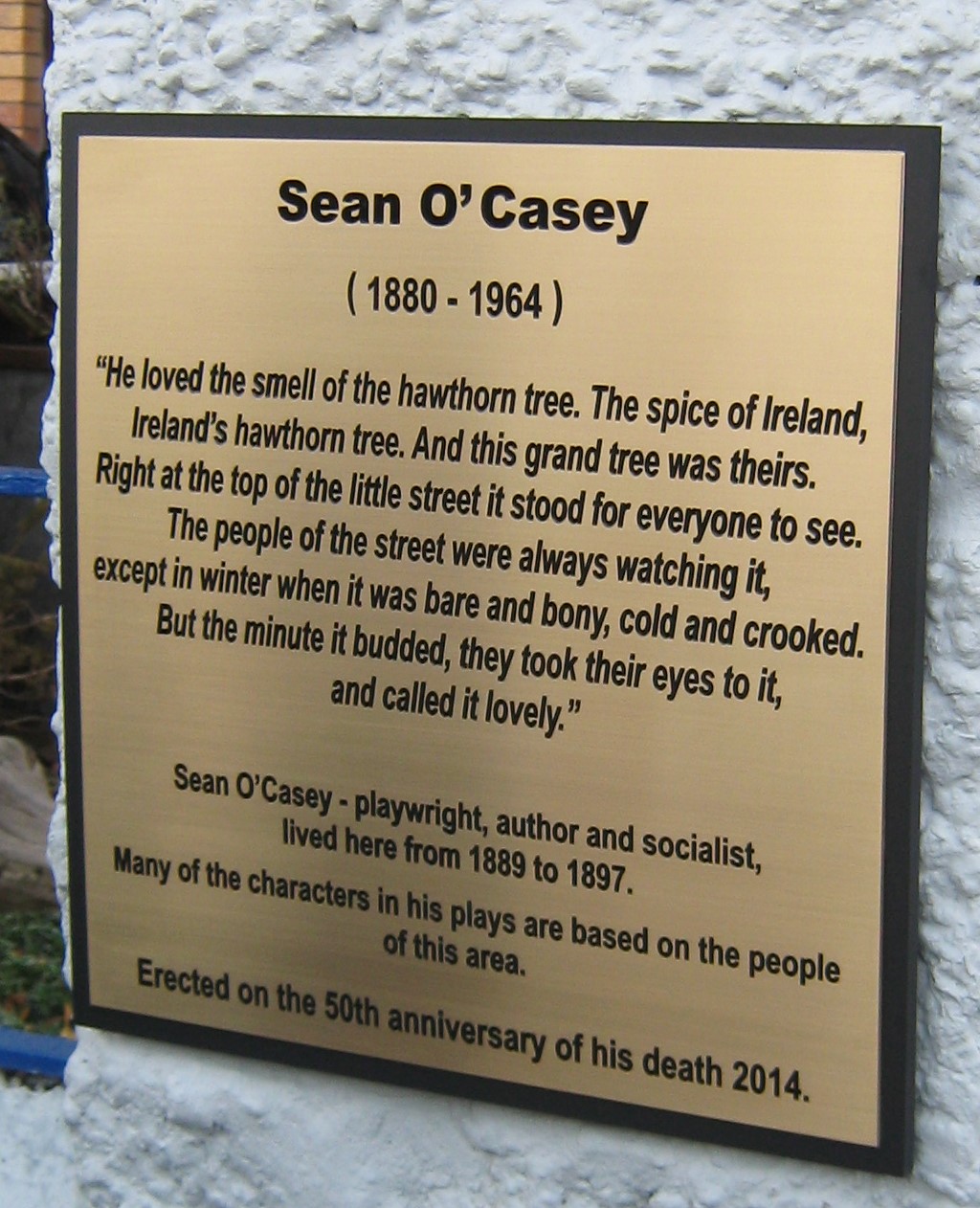 All welcome on this FREE walking tour , where some of our local youth will help bring history to life.
Assemble outside Lidl at the junction of East Wall Road / Church Road.
************************************************************************************************************************************
The second week will feature four performances of "Shadow of a Gunman" , the first of the playwrights classic Dublin trilogy , originally performed at the Abbey Theatre in 1923.
Monday 17th September – Thursday 20th September @ 8pm
"Shadow of a Gunman"
A powerful and emotional piece of Irish drama,"Shadow of A Gunman" is as compelling today as it was when first produced . All tickets for this production are available at a special low price of only 8 euro .
Friday 21st  September  @ 8pm 
The cap and the shawl 
The Sean O'Casey Festival 2018 concludes with this very special Culture Night event where you can step back in time to O'Casey's Dublin. Come along and view some O'Casey inspired art work and meet some O'Casey  'characters' who will share their witty 'critical opinions' with you . The evening will conclude in a traditional  hooley in the house , an old fashioned sing song where all can join in .

************************************************************************************************************************************
The Sean O'Casey Festival 2018 is the first year of what is proposed to be an annual event , celebrating the work and legacy of one of our own , one of the greatest Irish playwrights of all time.
************************************************************************************************************************************

The Sean O'Casey Festival 2018 is supported by Dublin City Council Decade of Commemorations Fund for Communities.