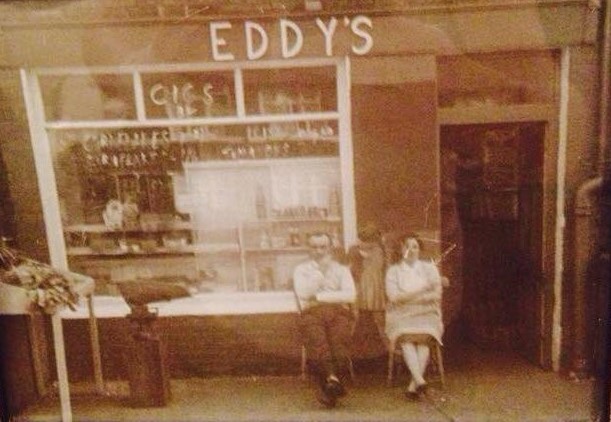 Hard Times of a Dublin Childhood
She knelt on a kitchen chair
Looking out the window
The soles of her old shabby runners faced us as we sat at the kitchen table
My mammy told her to watch The Hillside Stores
She put sixpence in her hand and told her as soon as the shop is empty run over tell Masie to give you sixpence worth of tinned corn beef
My Mother had her pride! This was for our Christmas dinner
Yes for mammy and seven children
"Oh there's nobody there now…. Well run quickly we don't want anyone to know what our Christmas dinner is.
Your daddy is alright he'll get his dinner in his Mothers"
We pulled the table nearer to the fire which had still not taken hold because as usual the Turf was Wet …it was hissing from dampness and lots of smoke rose up the chimney. However we sat at the table and never complained as we enjoyed our half slice of tinned beef and a potato.
Why did we not feel hard done by? You see we had stability, we had each other and we had our Mammy!
PS
That little girl that was looking out the window for The Hillside Stores to be empty is now the owner of that house. The Hillside Stores is now the parlour of her home. Life has moved on for the better!
Dedicated to my sister, Celia Coombes Woods
 Julie Coombes Kiernan, March 2004
(Photo and poem courtesy of Treasa Woods , who along with her daughter Sinead is  the current residents of Number 3 St Marys Road , formerly Hillside Stores and later Eddys .)