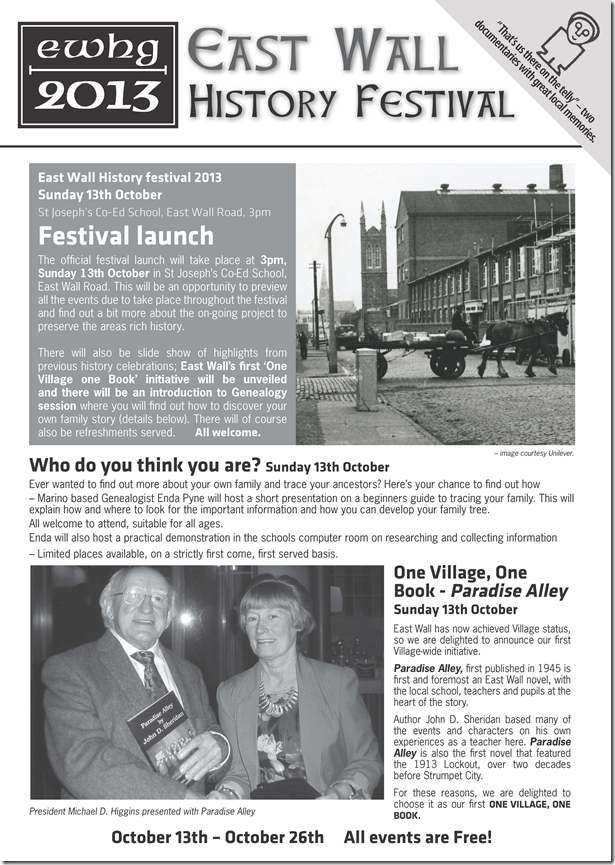 The East Wall History Festival 2013 will launch this Sunday, 13th October and continue until Saturday 26th October. See brochure for full details of all events.
This year we have some exclusive material to screen and display. We are delighted to have received permission to screen two Radharc episodes that feature scenes from the Docklands in the 1960's and 1980's , and also includes interviews with local residents ( some of whom we hope will be in attendance). These are on in the Sean O'Casey Theatre on Wednesday 16th and Wednesday 23rd at 7.30pm.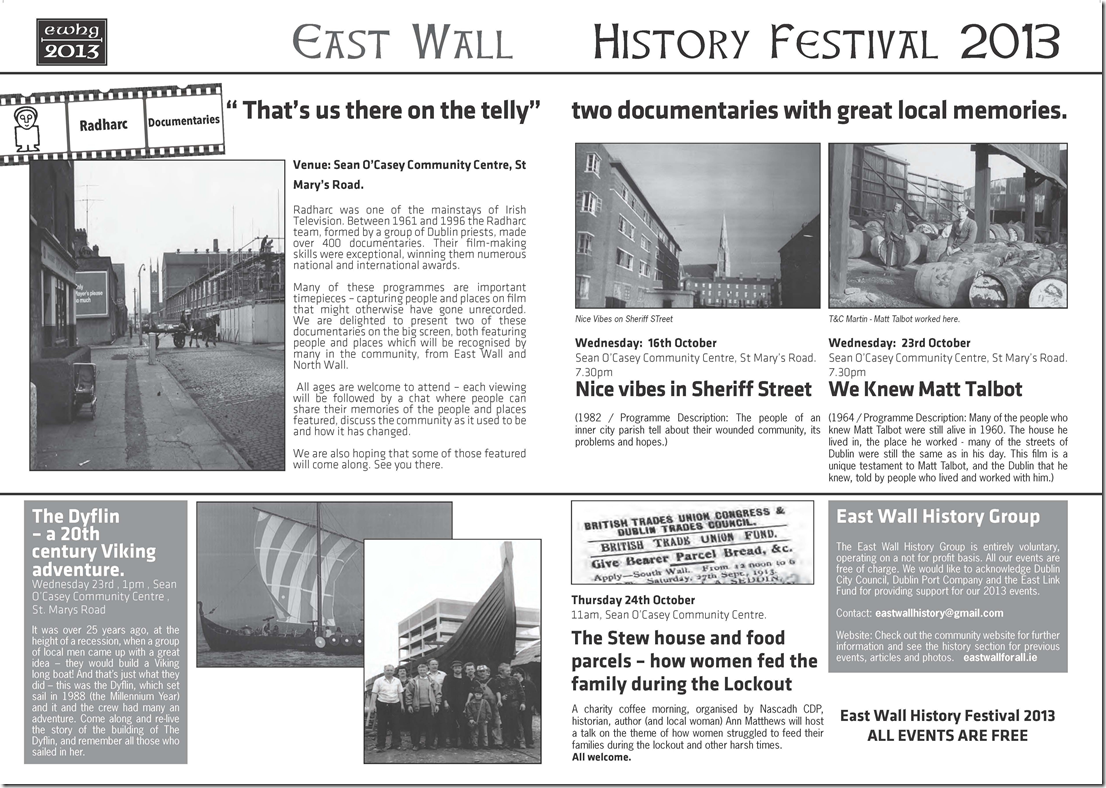 As part of the event, 'It's off to work we go' on Saturday 26th October we will be displaying a collection of wonderful photos of Lever Brothers. Images range from the 1920's to the late 1960's and feature staff members and operations within the premises. (These are exclusively available for display at this festival, and will not appear online or in print.).
Church Road is the subject of the "On the one Road" event on Thursday 17th. Detailed research on the history of the areas main thoroughfare will be displayed, including a comprehensive list of all the shops and business premises that existed here in the past 100 years, alongside photos and vintage advertising.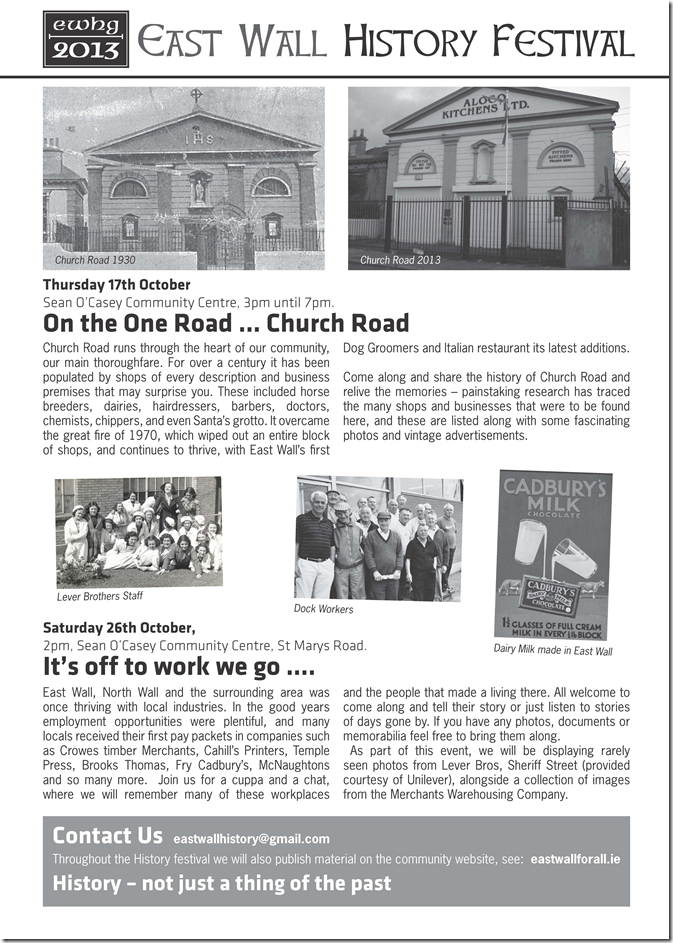 Contact: eastwallhistory@gmail.com
The East Wall History Group is a voluntary, not for profit community group. We would like to thank all those who have assisted our work, helped promote and advertise our work and in particular St. Josephs Co-Ed, St. Marys Youth Club and the Sean O'Casey Community centre for providing venues for events. We also wish to acknowledge Dublin City Council, the East Link community fund and the Dublin Port Company for their contribution to our celebrations throughout 2013.