Parish Calendar 1930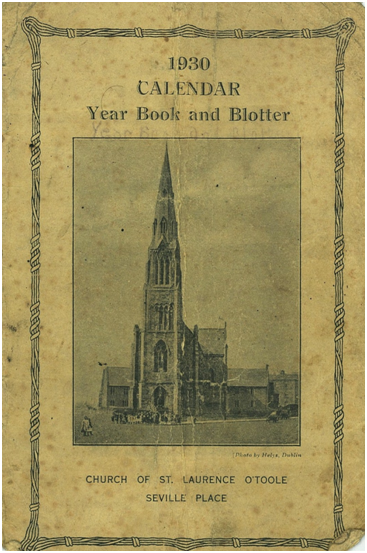 As one year ends and another is about to begin we are delighted to present this artefact from our Community's past. It is a St. Laurence O'Tooles parish calendar, 1930. This was first published over 80 years ago, as the 1920′s were turning into 1930′s. To put this into its historical context – at the time of its publication a Cumann Na nGaedheal government were in power, WT Cosgrove was the country's leader and the restored G.P.O. had only recently re-opened for the first time since the Easter Rising. Internationally, the big news story was the Wall Street Crash, which was having a major impact on the world, and the first Academy Awards ceremony had been held in Hollywood.

The "Calendar, Yearbook and Blotter" contains much that is interesting to read now. As well as church times, sodalities and details of feast days etc, there are also advertisements (which would have funded its publication) and features. There is a wonderful photograph of the Chapel of Ease on Church Road, a building which still stands today as Aloco Kitchens. This is followed by a history of the parish that ends by predicting the possibility of a new church (which was not to become a reality for almost three decades).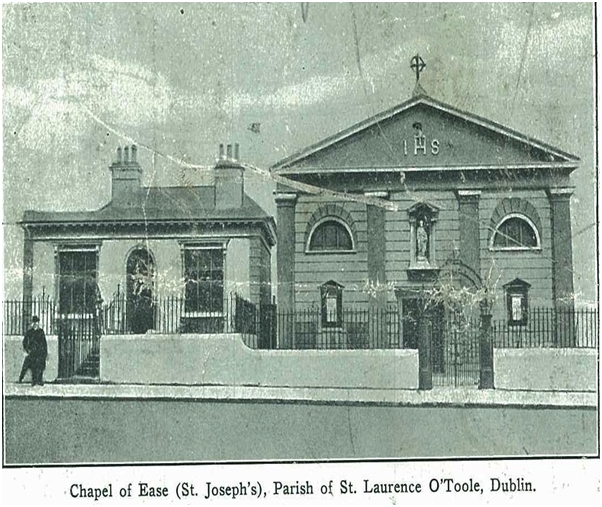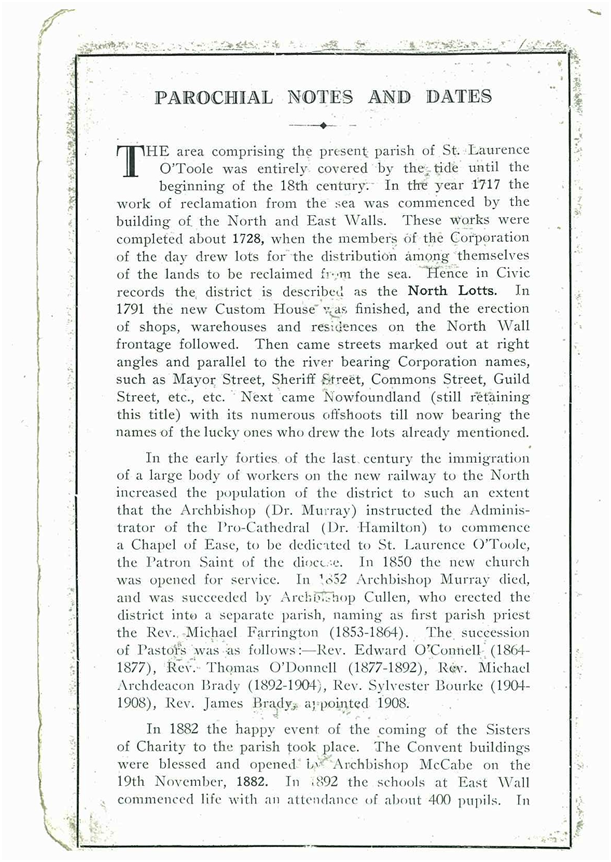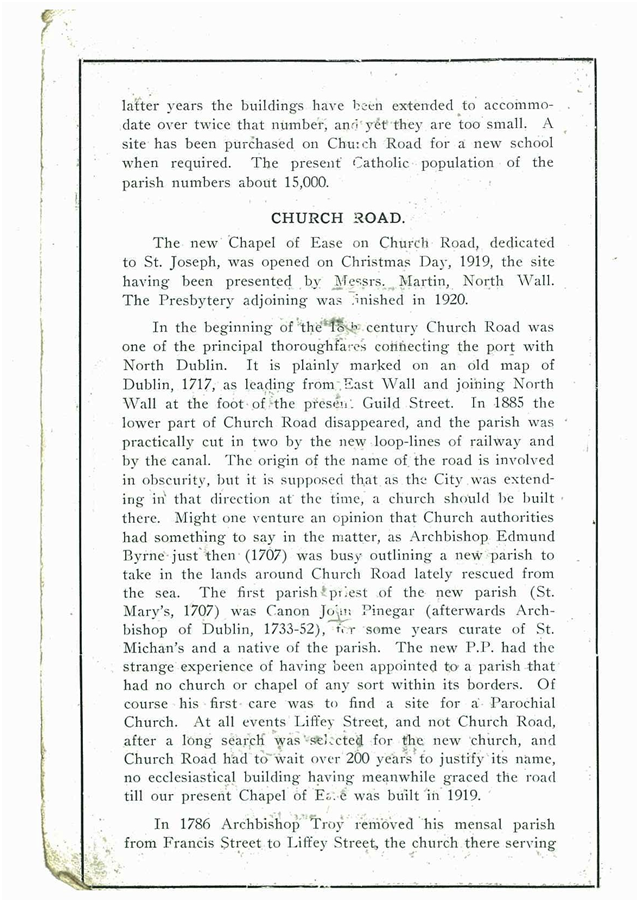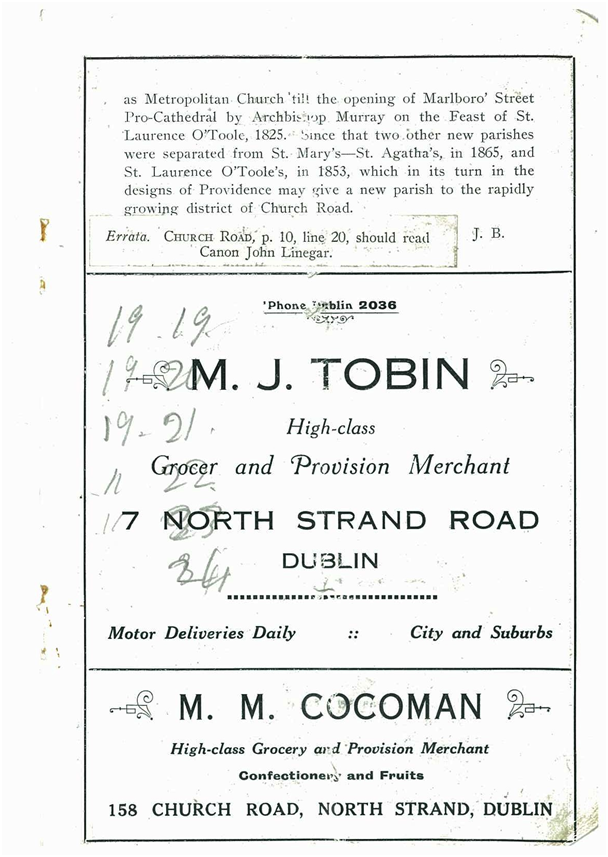 The advertisements are a snapshot of the community at the time. Here is a small selection, including the ever present Wharf Tavern, of course. The Pantheon Cafe on Talbot Street is particularly interesting, as it tries so hard to be modern ( serving ice cream "untouched by human hands" alongside Bovril, Oxo and hosting "the modern wonder of today".)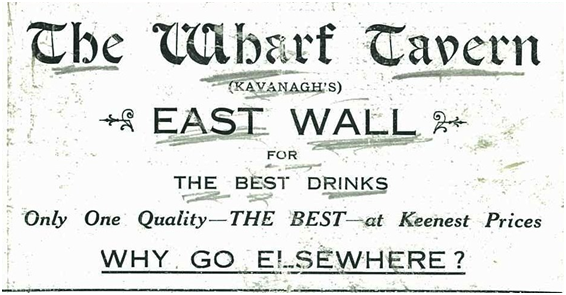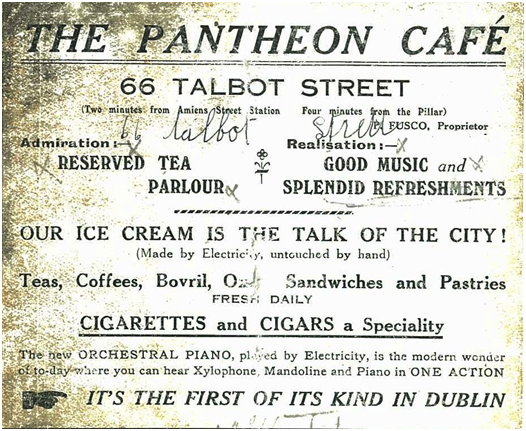 THE FULL CALENDAR IS AVAILABLE TO DOWNLOAD RIGHT HERE
The East Wall History Group would like to thank the family of Mary and Ann Maher of New Wapping Street for donating this wonderful piece of community history. If you have any items which might be of interest please contact us at eastwallhistory@gmail.com.