Local Volunteers receive "Outstanding Achievement Award"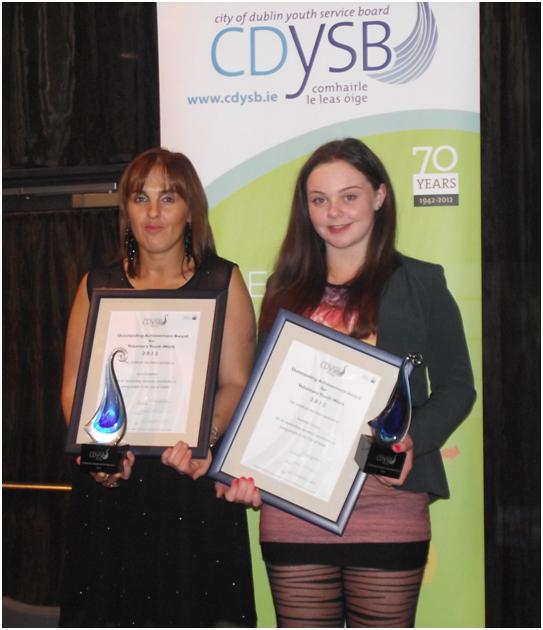 Erica and Kayleigh – outstanding achievement!

The Community of East Wall is still celebrating our great achievement in winning a Pride Of Place award. While that award was an honour for the entire community, we are delighted to highlight two local volunteers whose individual contributions were recently recognised in a very significant way. Erica Cosgrove and Kayleigh Conway were both honoured by the City Of Dublin Youth Service Board (CDYSB) , who awarded them each an "Outstanding Achievement award" for their work.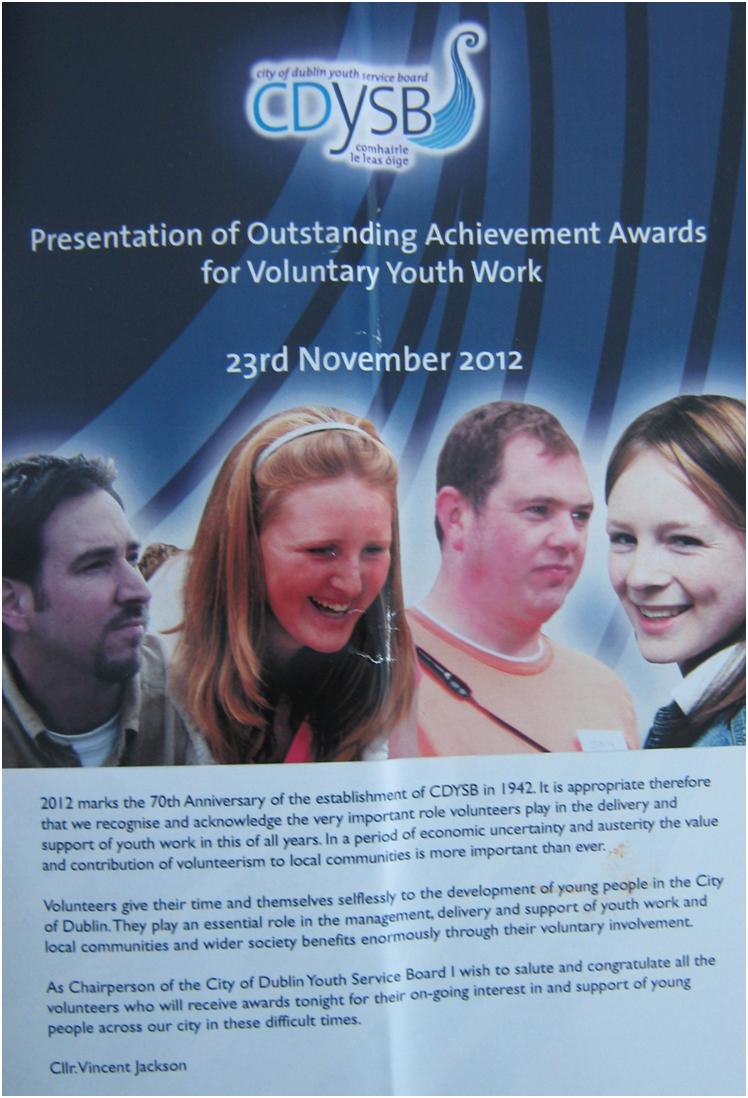 These are excerpts from what CDYSB said about Erica and Kayleigh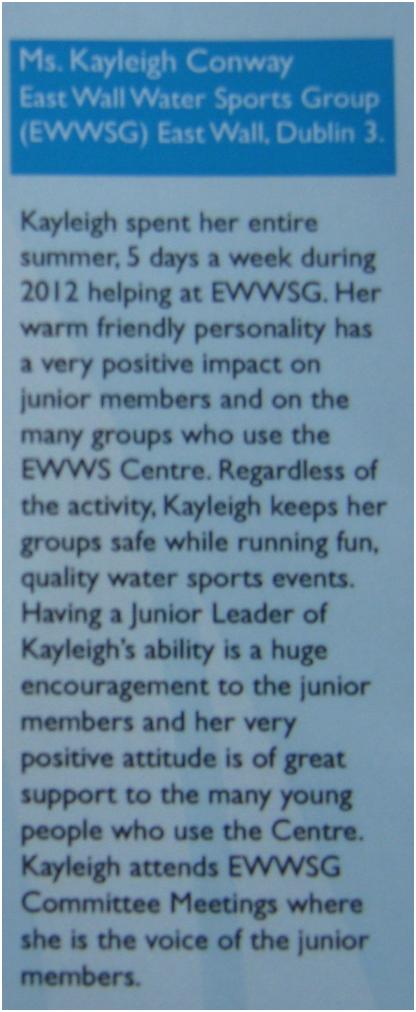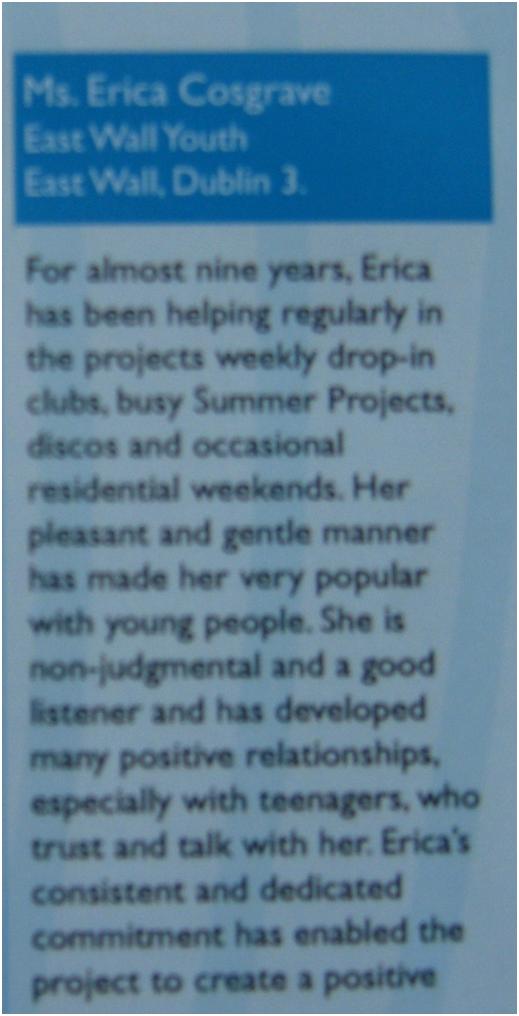 Congratulations to Erica and Kayleigh, who are not only a credit to their groups

(East Wall Youth and the East Wall Water Sports Group)

but are truly two people our community can be proud of.