East Wall Youth will host the following free events

in St. Mary's Youth Club and in conjunction with Nascadh CDP in Sean O'Casey community centre :

Halloween Workshop for the Community facilitated by Artastic

Tuesday 30th October 1.00 – 5.00pm


– Open to all –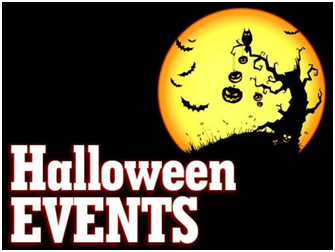 This workshop is open to all, and promises to be a wonderful afternoon. Here many of the props and the accessories for this year's parade will be made, under the expert instruction of ARTASTIC – who have contributed to previous Halloween parades and are one of the highlights of Dublins St. Patrick's Day parade every year.

(See details here- http://www.by-vijaya.com/index.html )

Not to be missed, this workshop is open to all ages, from the youngest to the oldest in the community.

Intergenerational Silk-Painting

For young people aged 10+ and senior women from the community

Facilitated by artist Clodagh MacDonagh. Must be booked as places limited.

(See Eileen in youth club as soon as possible)

Group 1: 11.00am – 2.00pm Thursday 1st Nov and 11.00am – 1.00pm Friday 2nd Nov.

Group 2: 3.00pm – 6.00pm Thursday 1st Nov and 2.00pm – 4.00pm Friday 2nd Nov.

Intergenerational Snooker Tournament

For teenage boys and senior men from the community

(See Willie in youth club or Owen/Paul in Nascadh CDP)

2.00 – 5.00pm Thursday 1st Nov. at youth club

2.00 – 5.00pm Friday 2nd Nov. at Sean O'Casey Community Centre

11.00am – 1.00pm Saturday 3rd Nov. finals at youth club