James Joyce, "Dubliners" and East Wall

As you may know , the Dublin City Libraries choice for One City , One Book this year was "Dubliners"  by James Joyce .This book, first published in 1914 is of particular relevance to East Wall , as explained in the article below . This article , written by the late Kevin Byrne originally appeared in the 1975 East Wall festival brochure.
(USE CTRL + on your keyboard to increase the size of the text below – alternatively you may wish to download the full brochure available below the cover of the 1975 festival brochure)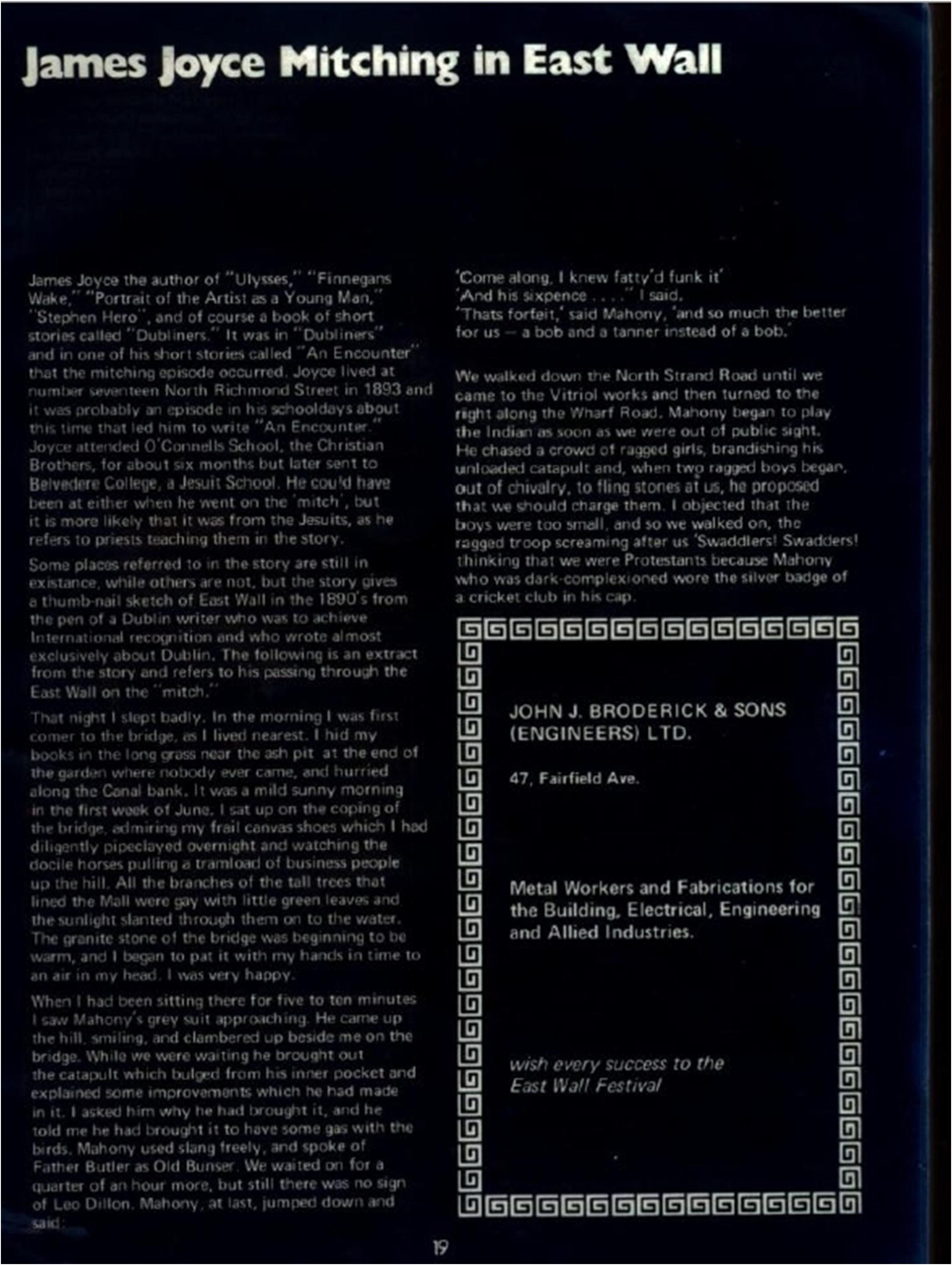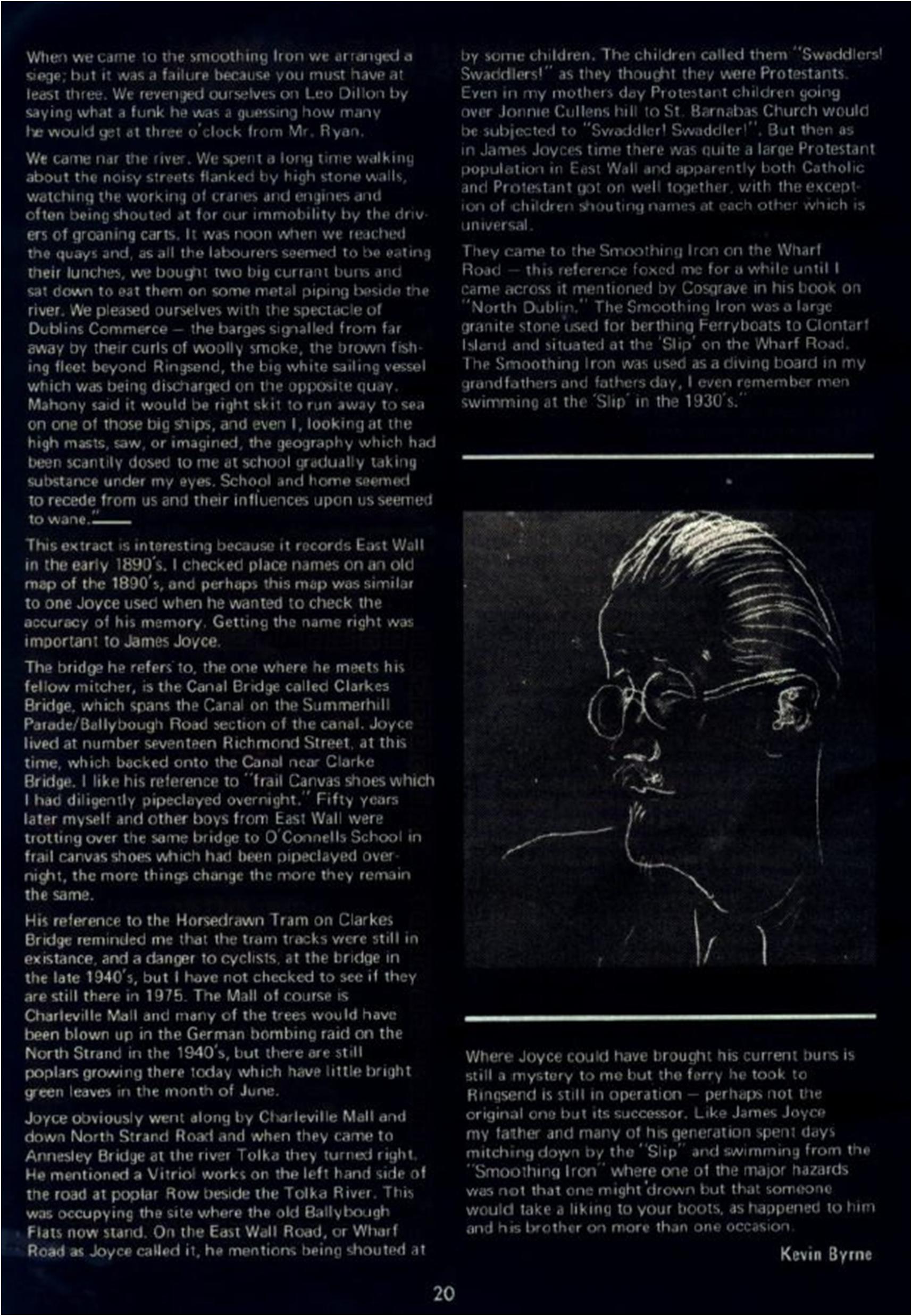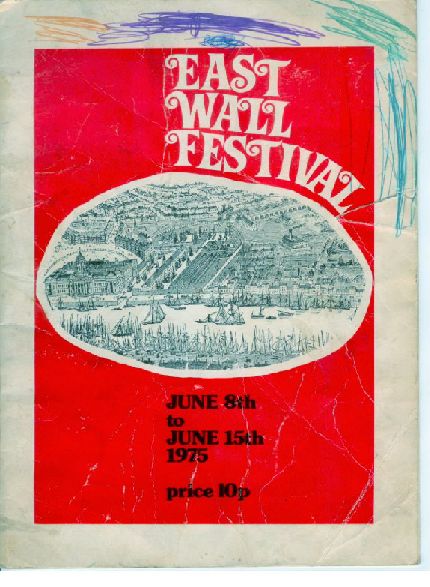 The full brochure is available for download here - BROCHURE 1975

The choice for next years One City, One Book is James Plunketts "Strumpet City" , chosen to mark the centenary of the 1913 Lockout , during which the novel is set . The East Wall P.E.G. Drama and Variety group will be staging a production of Plunketts Lockout set play "The Risen People" next August .