IRISH PREMIERE ON 1st DECEMBER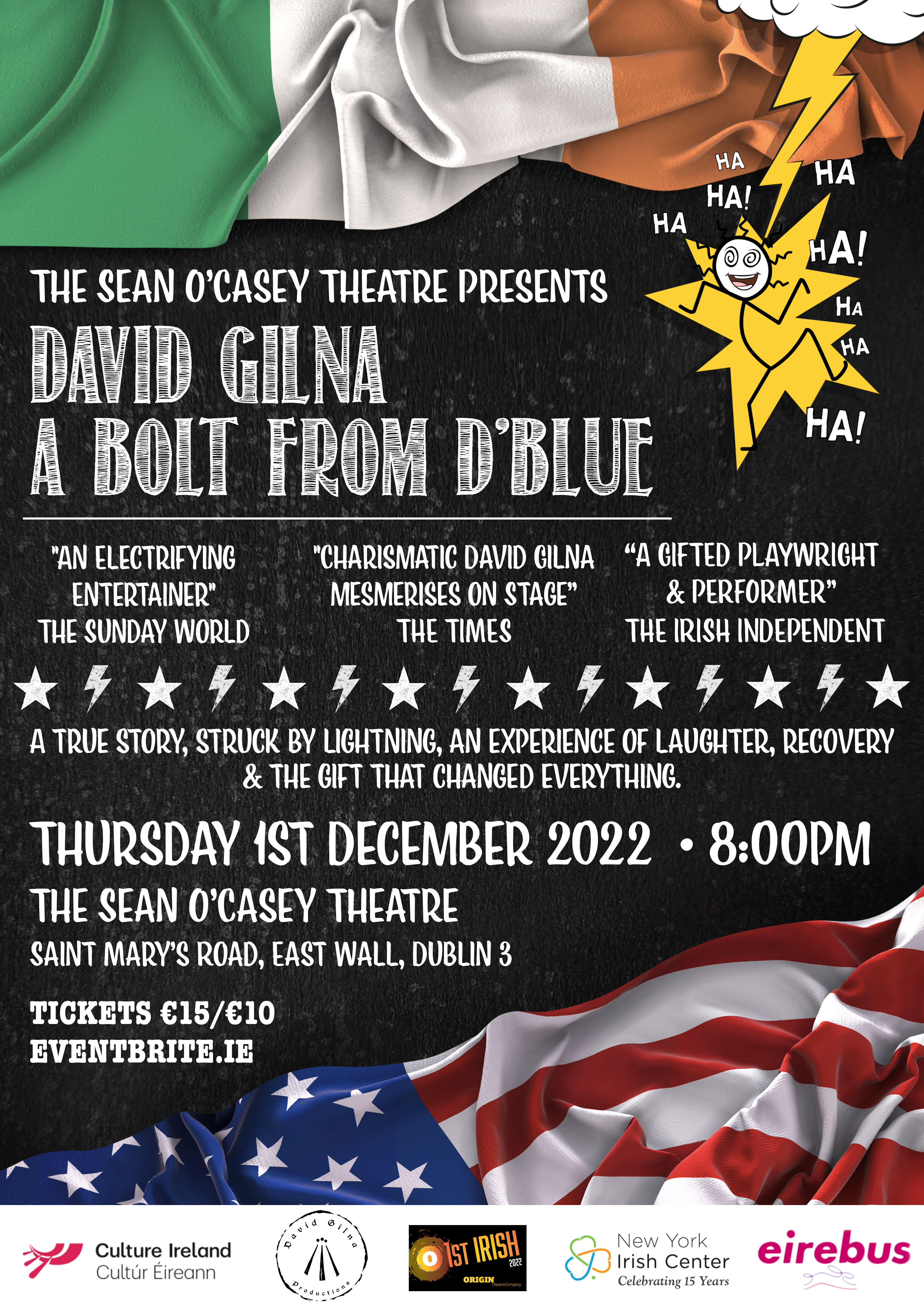 David Gilna ('My Bedsit Window', 'The Unsung Hero', 'One For The Ditch') is coming to the Sean O'Casey Theatre .
Following the success of the World Premiere of his new solo play, 'A Bolt From D'Blue' , for the 1st Irish Festival 2022 at the New York Irish Center back in January and sell-out American Summer Tour supported by Culture Ireland, the award-winning Irish Playwright will perform at The Sean O'Casey Theatre on Thursday 1st December 2022.
In this powerful one-man show "A Bolt From D'Blue" David Gilna recounts his early dreams of being a performer, his family history, his first arrival to the US, and, of course, the moment that changed his life forever: being struck by lightning. Gilna deftly guides us through the humor and horror of this near-death experience, weaving the trauma of this life-changing event into a poignant and unforgettable show. For anyone seeking hope or a teary-eyed laugh, "A Bolt From D'Blue" is not to be missed.
TICKETS :
€ 15 General Admission
€ 10 CONCESSION ( OAP, student, unemployed)
https://www.eventbrite.ie/e/a-bolt-from-dblue-by-david-gilna-tickets-443334474347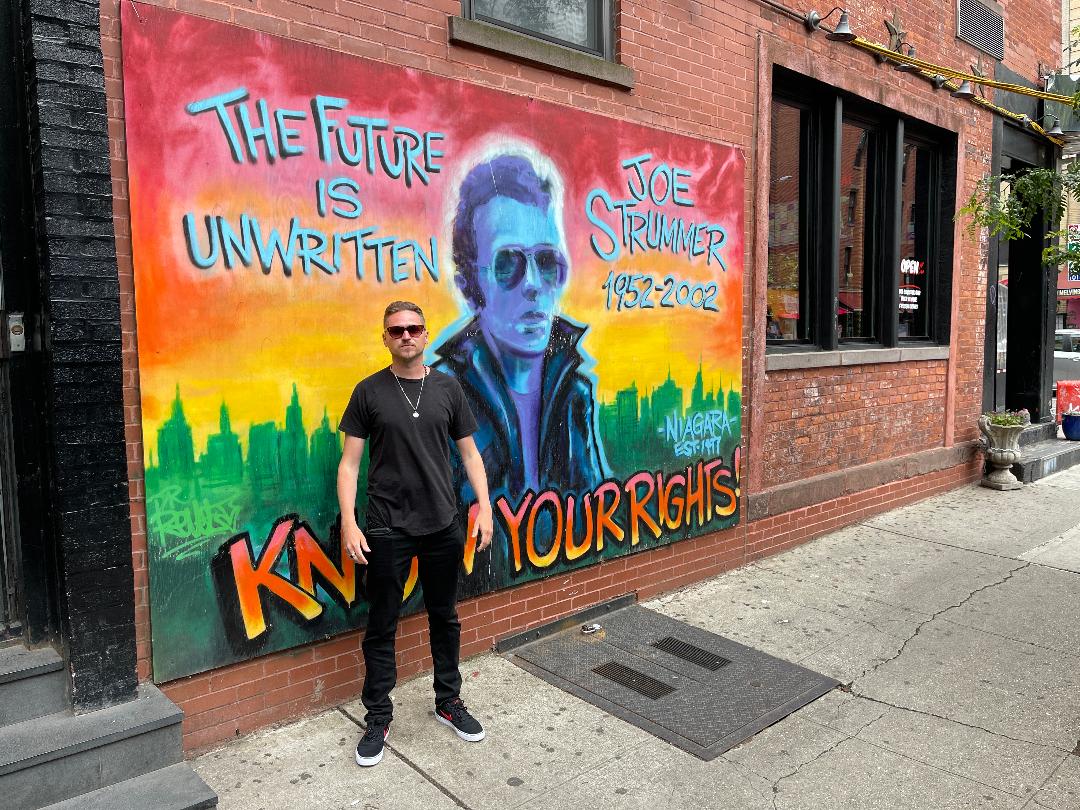 "David Gilna is a natural storyteller with an amazing story, made all the more powerful because it's absolutely true. Bolt From D'Blue is a perfect example of what live theatre is about: lifting spirits, bringing people together and inspiring us all. It's a testament to the power of love and to never stop believing no matter what the odds."
- Don Creedon (Poor Mouth Theatre Company)
"His 70-minute solo show fluctuates between the horror of his near-death experience and his never-failing humor. He weaves his story with farcical flashes of wit telling anecdotes of his family which serve as bookends to the central event of his life – the giant bolt from the blue. Gilna's staccato speech with its heavy Swords-Dublin pattern helps to create his unique blend of farce and inspiration. Gilna brings the listener close to tears then within seconds pivots the listener to laugh out loud. "
- Marita Krivda Poxon (Irish Edition, July 2022)
 "Exquisitely uplifting, jolting and hysterical, "A Bolt From D'Blue" recites the real-life story of a surreal moment in Gilna's life when he was struck by lightning in South Boston in 2004, sending him in motion on a life of gratitude, empathy, ambition, and an unyielding love for our time in this world. "
- The Irish Echo