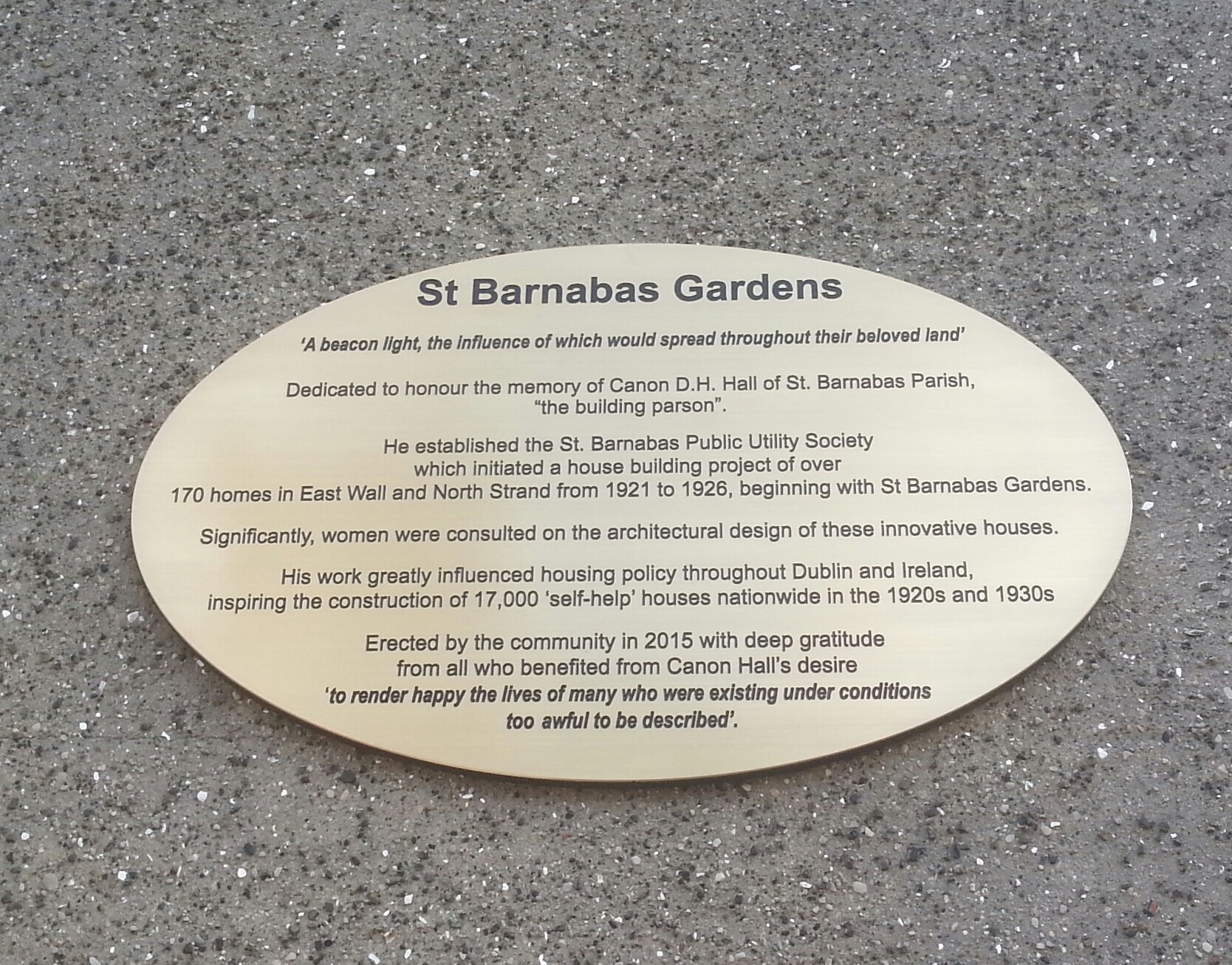 The 24th of June marks the centenary of the official opening of ten houses at St Barnabas Gardens in East Wall. Described by the Lord Mayor as "A beacon light, the influence of which would spread throughout their native land" these houses were the brainchild of Canon David H Hall of Dublin Docklands' St Barnabas Parish. These were only the first of many built locally and would indeed inspire other innovative housing projects across the country.
Join us on the centenary of that historic event when Dr Ruth McManus will tell the full story behind the 'building parson', the St Barnabas Utility Public Housing Society and how Hall set out to achieve his goal to "render happy the lives of many existing under conditions too awful to be described".
In a city blighted by tenements, poor quality housing and an appalling mortality rate, between 1921 and 1926 the Society would be responsible for building 170 innovative, high quality houses in East Wall and North Strand, more than was achieved by Dublin Corporation during those years. This would influence housing policy throughout the entire country in subsequent years, inspiring the construction of 17,000 'self-help' houses nationwide.
With the current housing crisis being one of the most important issues facing the country, it is the perfect time to share again the story of this most inspirational figure in our community's history and celebrate his remarkable achievements in housing reform and his national relevance.
Thursday 24th June
@ 7pm
ZOOM LINK:
Dr Ruth McManus is an Associate Professor in Geography at the School of History and Geography in DCU. Her books include Dublin 1910-1940: shaping the city and suburbs, which will shortly be reissued in a new edition, and Leaders of the City, a co-edited volume on the history of Dublin's lord mayors. Building Healthy Homes, Dublin Corporation's first housing schemes, 1880-1925, co-authored with Joe Brady, will be published by Dublin City Council later this year. She has recently been appointed to the editorial board of the Irish Historic Towns Atlas and is an editor of the Making of Dublin City book series with Four Courts Press.