Songs from port to port

With
Paul O'Brien

Sunday 14th October 3pm

(54 Middle Abbey Street)

VENUE: The Twisted Pepper

View Larger Map
If you missed Paul O'Brien's performances during the recent Tall Ships event you now have another opportunity to catch him live.

Paul is a renowned oral historian, song writer and folk singer. Join him as he performs a selection of songs based on his travels from Port to Port. Born in the Dublin Docklands, he has travelled the Ports of Europe, from Belfast to Portsmouth and Rotterdam, collecting tales to share.

His songs range from the nostalgic, to the humorous to the haunting. He covers a range of subjects as diverse as the introduction of the 100 ton crane to Dublin, love across the religious divide in the shadow of the Belfast cranes, the Portsmouth sailor who shares his time between his wife and the sea, and the haunting memory of the Jews deported from sheds in Rotterdam harbour. Being Dublin born he of course recalls the Lockout of 1913 and, as he describes them himself: "the seafarers and scoundrels, Dockers and Dossers, the chancers and the characters and the Dock-lingo they spoke".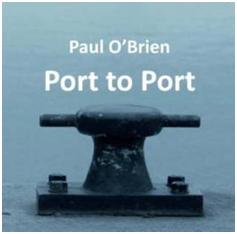 www.paulobrien.eu