"All the worlds a stage, and most of us are desperately unrehearsed"
So said Sean O'Casey, and there are no more appropriate words to describe this very strange year. But in the grand old theatrical tradition – the show must go on. This year's annual festival will be very different of course, with COVID-19 restrictions meaning we cannot host events as we normally would. However, we have put together an exciting programme of online events (free and accessible to all) , and we will also include a unique in-theatre experience (though numbers participating will be extremely limited).
Friday 11th September @ 6pm until Monday 14th September 
"When Hitchcock met O'Casey"
This acclaimed documentary, which premiered at the Dublin International Film Festival 2019, will be available to view (free of charge) for a limited period.
"It was a collaboration between one of Ireland's most noted playwrights and cinema's greatest directors, yet the 1930 release of Juno and the Paycock is often neglected in the repertoire of both men. Brian O'Flaherty's documentary aims to find out why. Featuring extensive, incisive interviews with family members, academics, directors and actors, including Shivaun O'Casey, Prof Charles Barr, Neilí Conroy and Peter Sheridan, it tells the story of how these two iconic figures met and the legacy of the film."
Screening on YOUTUBE , Facebook and on this page .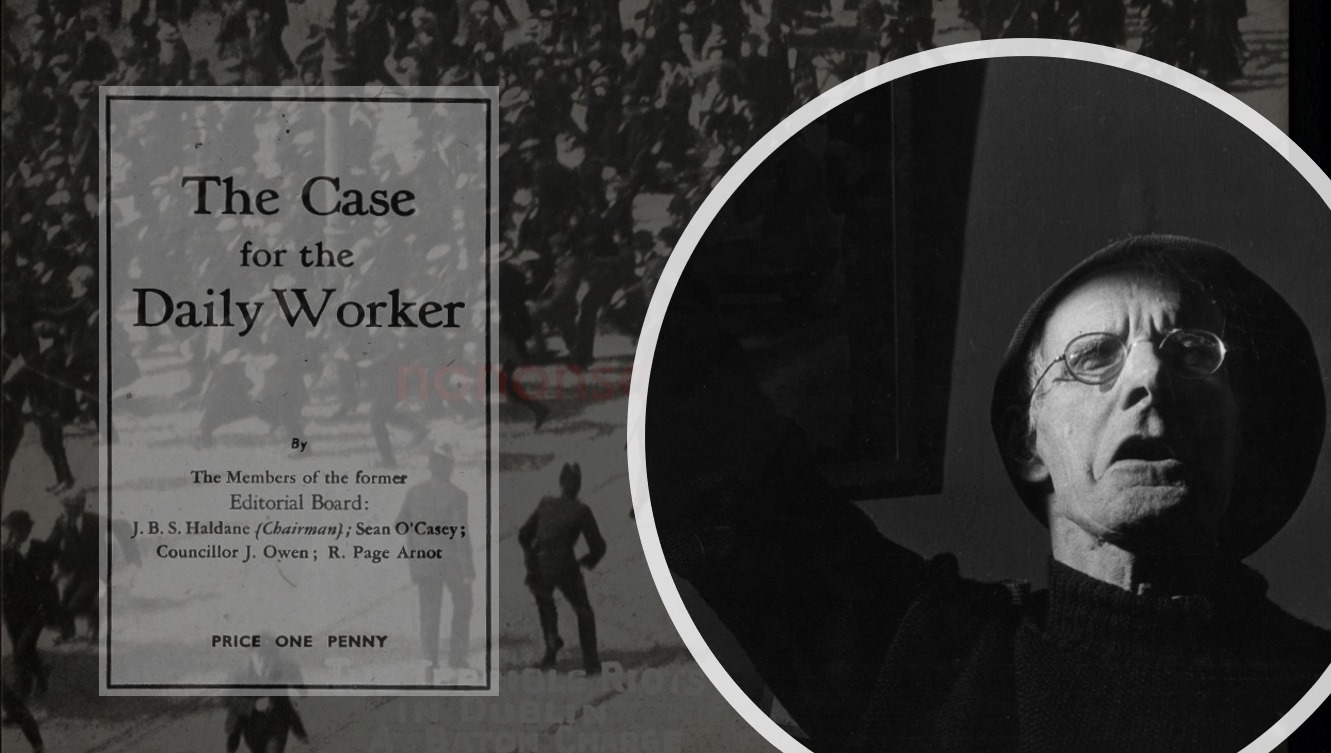 Tuesday 15th September @ 8pm
"The political writings of Sean O'Casey"
Sean O'Casey's life is also the history of the early twentieth century, a period that was shaped by two great ideas, nationalism and socialism. History and politics are woven into the fabric of his life; he was a socialist, a humanist and a great writer who put politics at the centre of his work. He asserted the role of the writer as a transformative force in society. In this ZOOM presentation, Paul O'Brien will explore a lesser known side of O'Casey – his writings on the great political issues of his time.
Speaker

: Paul O' Brien is a writer and activist who has just completed a Political Biography of Sean O'Casey.
ZOOM link : https://dcu-ie.zoom.us/j/97010633258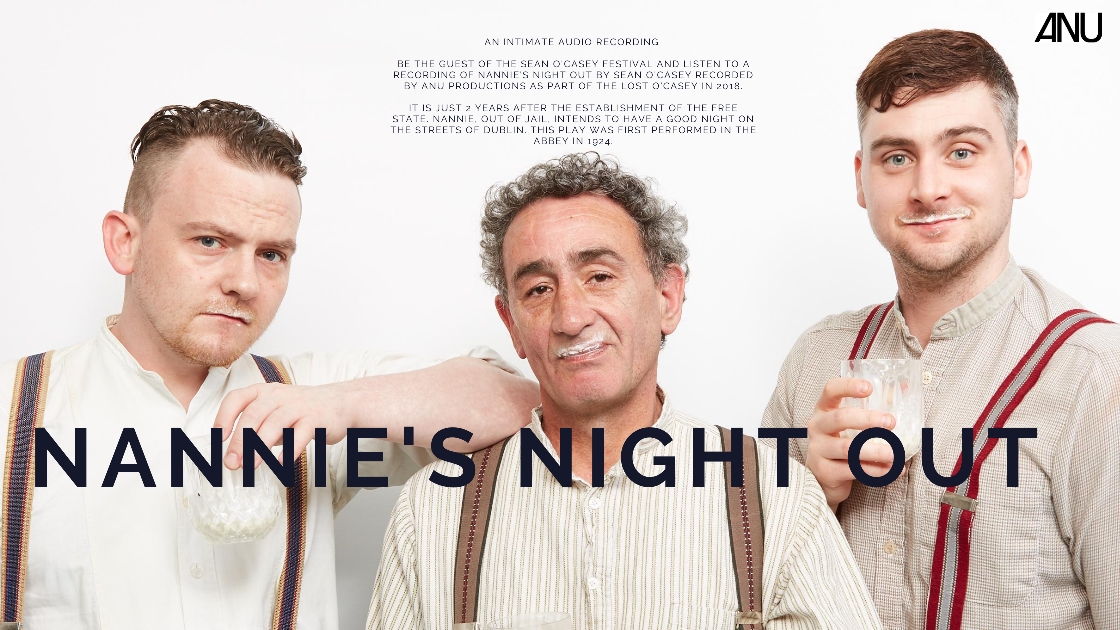 Wednesday 16th, Thursday 17th and Friday 18th September      @ 7.30pm
"Nannie's Night Out"
By Sean O'Casey
Recorded by ANU PRODUCTIONS.
Set just two years after the establishment of the Free State, Nannie is just out of jail and she intends to have a good night on the streets of Dublin. But other people have their plans too.
In typical O'Casey style, this play is at times hilarious yet ultimately tragic. It was first performed, only once, in the Abbey Theatre in 1924. This audio performance was recorded by ANU PRODUCTIONS as part of 'The Lost O'Casey' in 2018.
Venue: Sean O'Casey Theatre
Tickets: 5 euro, available here:
https://www.eventbrite.ie/e/nannies-night-out-tickets-119415203087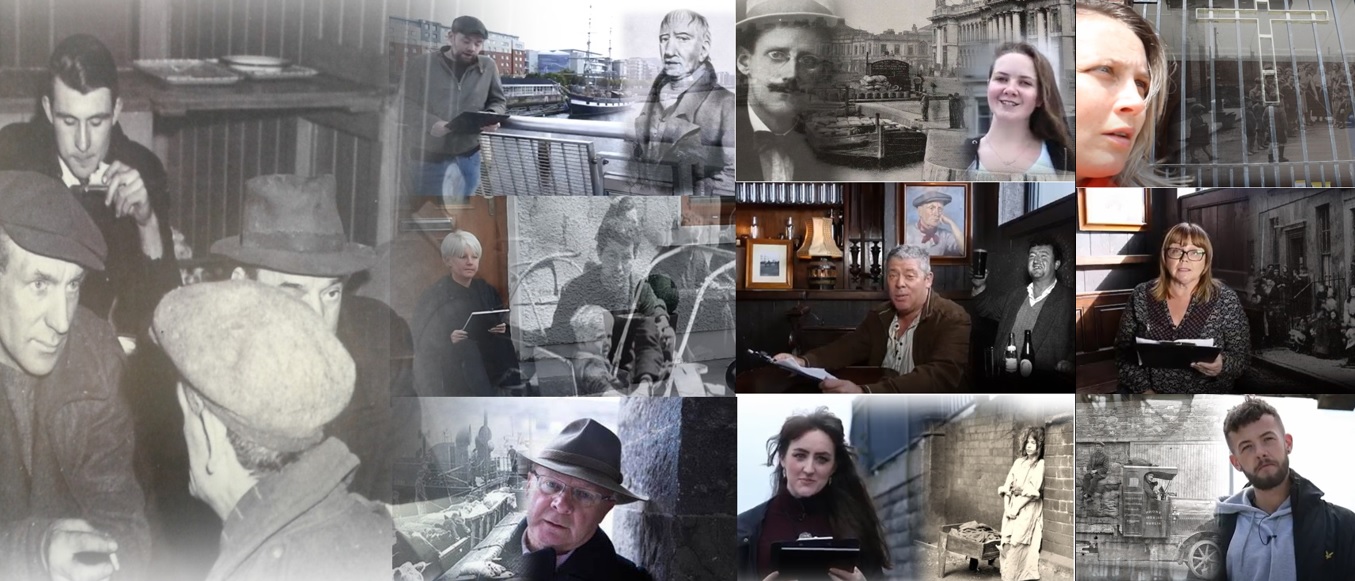 Friday 18th September, from 5pm
"Docklands … by Docklanders"
Join us on Culture Night for a virtual journey through time and space in the Dublin Docklands. Using extracts from previously published literature which span over two centuries (right up to2020), we will sample the rich tapestry of stories and characters that have given this area its unique flavour.
The carefully chosen selection of material range in time from the days of the Tall ships through to the modern glass & steel skyscrapers , with each piece reflecting on the memories and perceptions of the daily life of that era, much of it focussing on how it was seen through the eyes of young people.
A diverse cast of readers will bring each piece to life, and each will be presented from an iconic Dockland location.
(This event is in conjunction with the Short Stories & Tall Tales series)
Available on Facebook, YOUTUBE and East Wall for All website.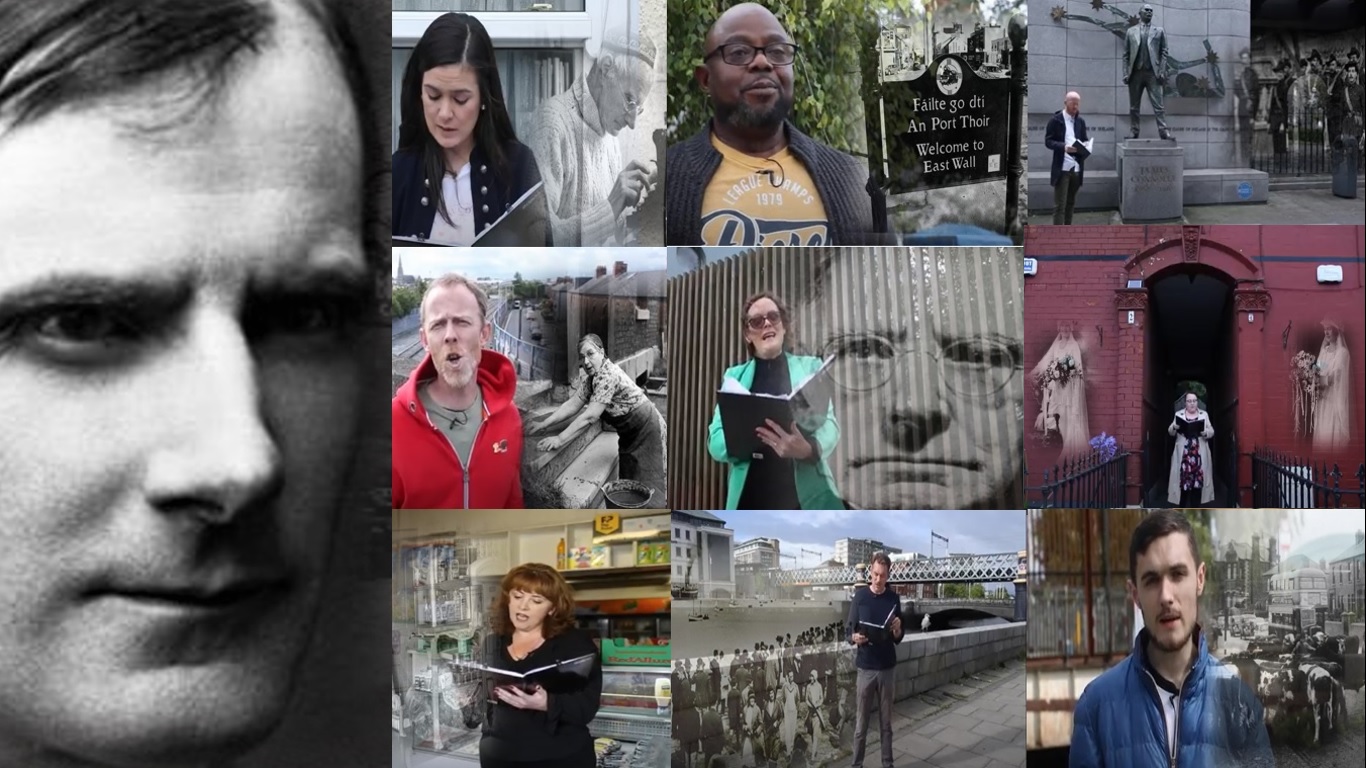 Friday 18th September, from 7pm
"O'Casey in the Estate – PLOUGHING ON"

We all watched the two-part documentary "O'Casey in the Estate" on RTE back in July. It followed the plans to stage a production of 'Plough and the Stars" using a non-professional cast. We all watched the emotional scenes and shared the shock & sadness as the once in a lifetime opportunity to step onto the Abbey Theatre stage was cancelled due to the COVID-19 pandemic.
But nothing can hold this cast back – The Sean O'Casey Festival 2020 is delighted to announce that cast members from the documentary will be united to celebrate Culture Night and you can all join them!
It will be an online trip through the streets where Sean O'Casey once walked – a tour through the North Docklands with the cast members reading a selection of extracts from the autobiographical writings of the great playwright.
It will be an opportunity to experience a perfect combination of evocative memoir, passionate performers and iconic locations, as we bring the words of one of Dublin Docklands most famous figures to life.
Available on Facebook, YOUTUBE and East Wall for All website.
"The whole worlds in a terrible state of chassis"
… but the show must go on .
We hope you join us .