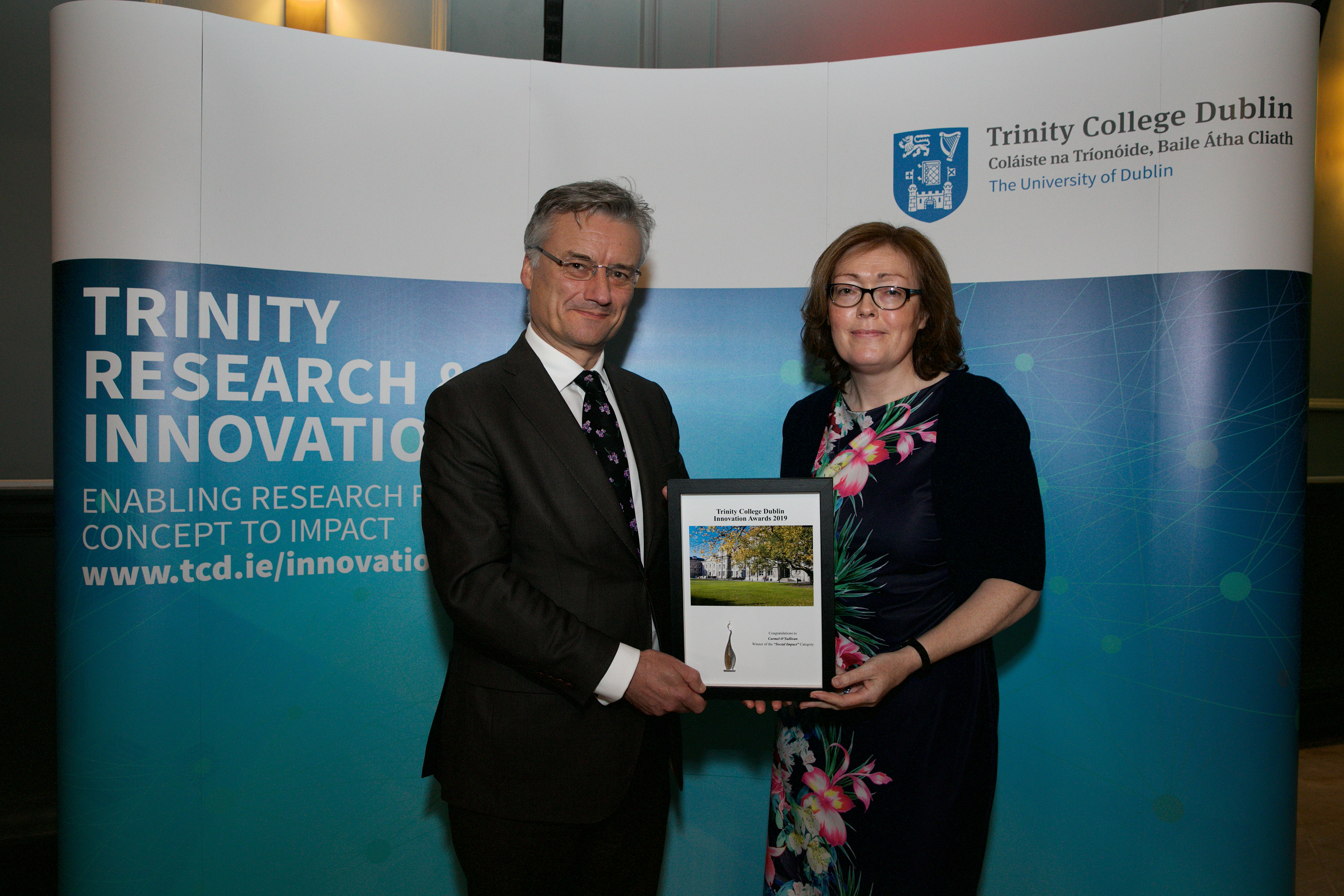 The Trinity Innovation Awards 
celebrate innovation and entrepreneurship in Trinity College Dublin. The event 

was held in Regent House on 5th December 2019, 

attended by the Provost, Dr Patrick Prendergast, award nominees and guests.
Awards were presented in 6 categories. Prof Carmel O'Sullivan was nominated for the 

'Societal Impact' award which is presented to the Academic whose research has had a significant impact for Trinity, society and industry.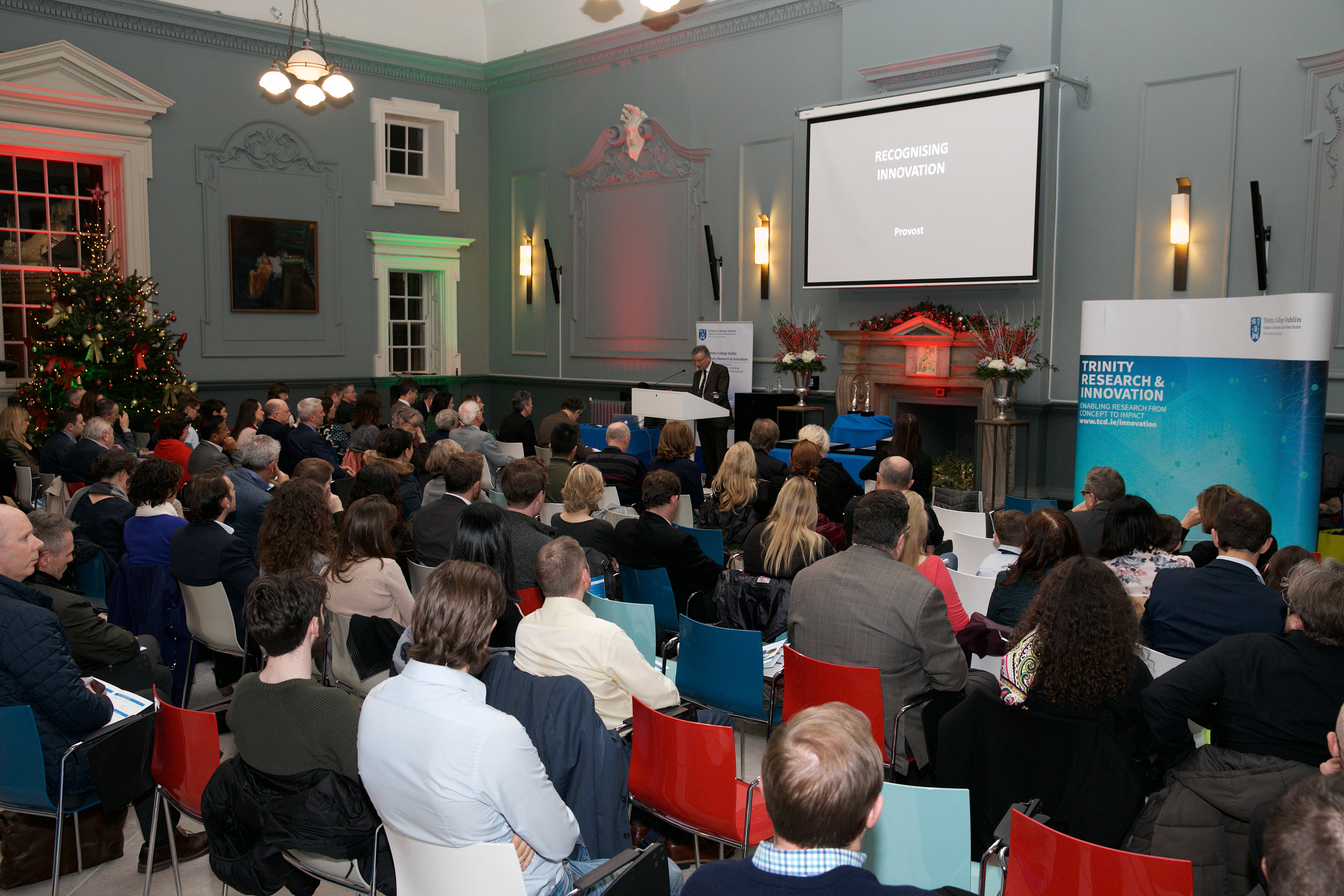 Prof Carmel O' Sullivan (School of Education) was announced as the joint winner of the 
'Societal Impact' award, along with Dr Joan Cahill (Centre for Innovative Human Systems). 
Carmel's work on Career LEAP (funded by the CDETB and NEIC, and delivered in association with East Wall Youth and Swan Youth Service), Social Drama for people with Asperger's Syndrome and Autism (in association with Aspire), and Inclusive Arts Education in a Sustainable Society (in association with ReCreate and funded by the EPA) were cited as exemplary examples of the impact of her research and practice in society.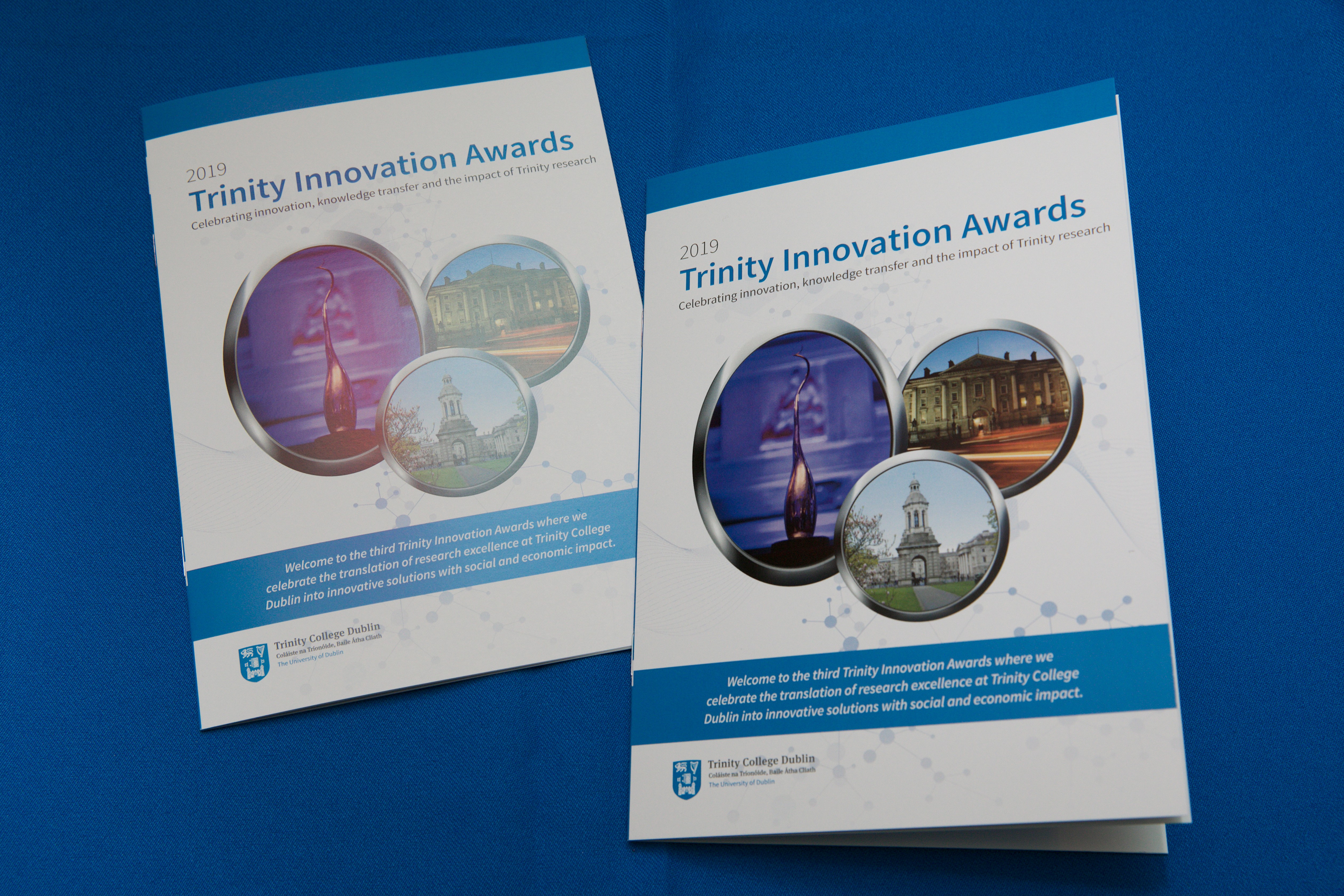 Congratulations to Carmel and all involved with the very successful Career LEAP initiative.