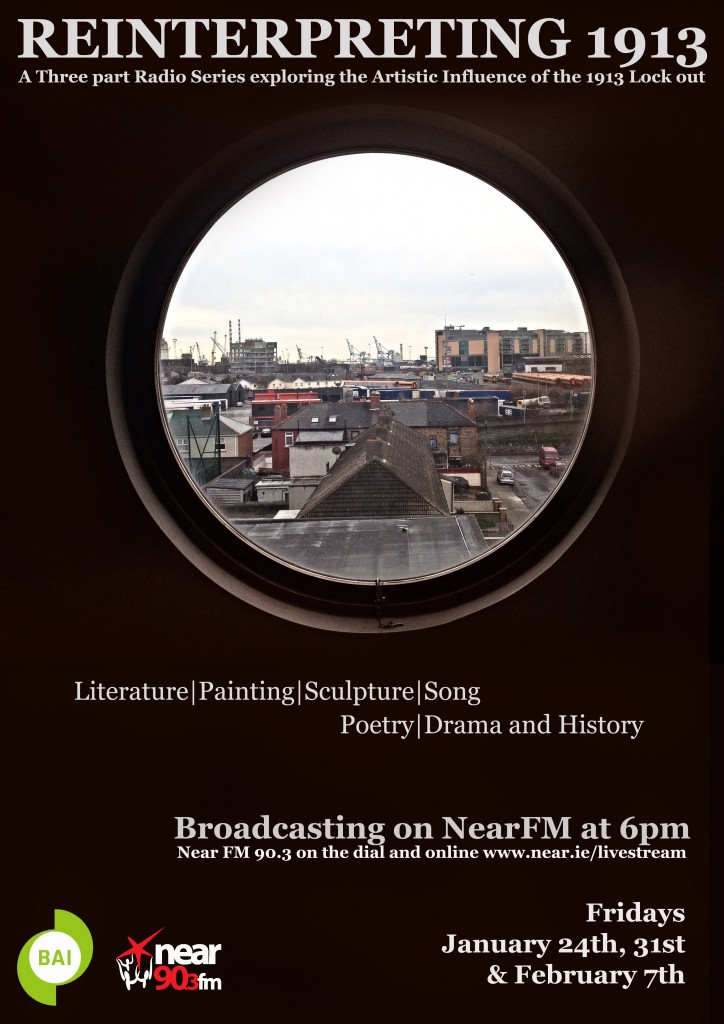 A new three part series  "Reinterpreting 1913″  will begin tomorrow night on NearFM,  broadcasting on the station each Friday (24th, 31st January and 7th February) at 6pm.You can listen to it on NearFM which is on 90.3FM  broadcasting across the North East of Dublin.
The poster for the series includes a wonderful image of Dublin Port , taken from the Sean O'Casey Community Centre .
The series will include material on our community involvement in the centenary event , including the tapestry project , the Risen People , Culture Night and the evictions mural .