Glen Abbey cup winners 1979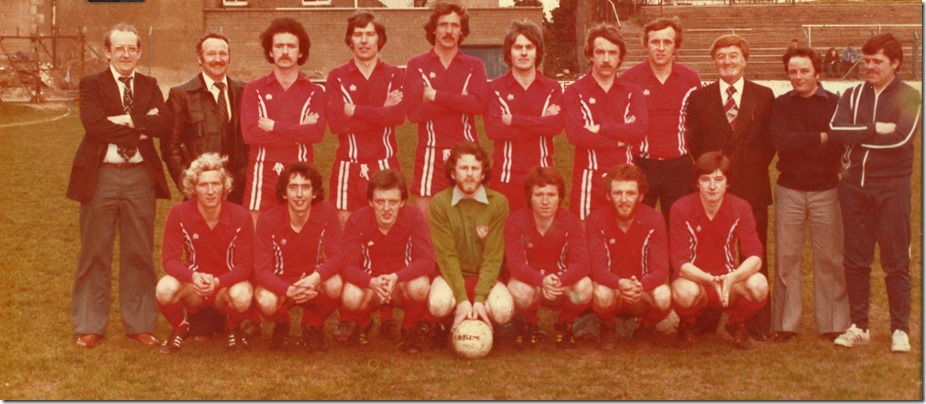 On this date 20th May 1979 East Wall United won the A.U.L. Glen Abbey cup at Tolka Park, beating Dingle United. This was just another victory in our communitys proud history of sporting success. On this anniversary we hope to bring back some memories, and we're sure you'll enjoy seeing familiar faces in the programme.
Here is the East Wall team that played that day –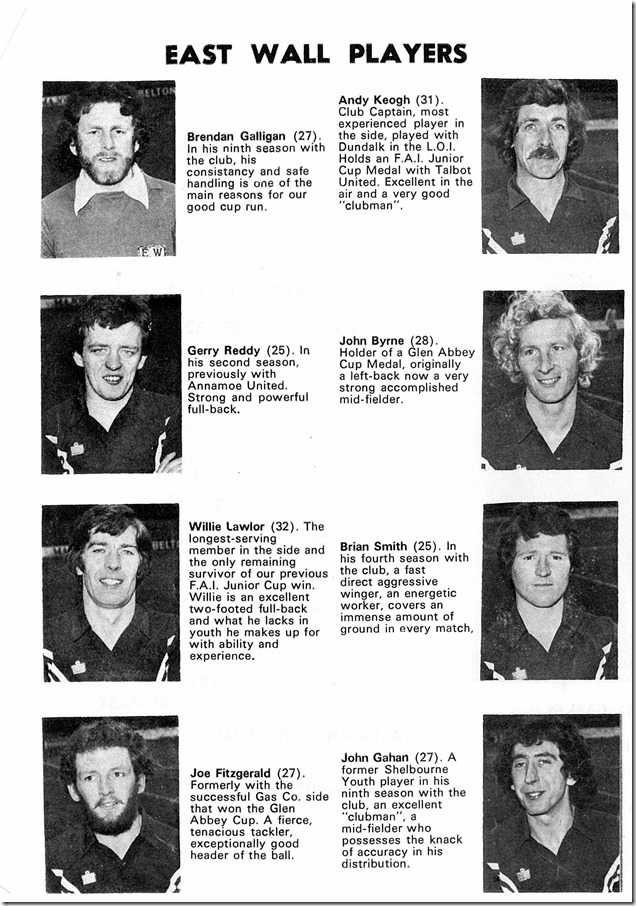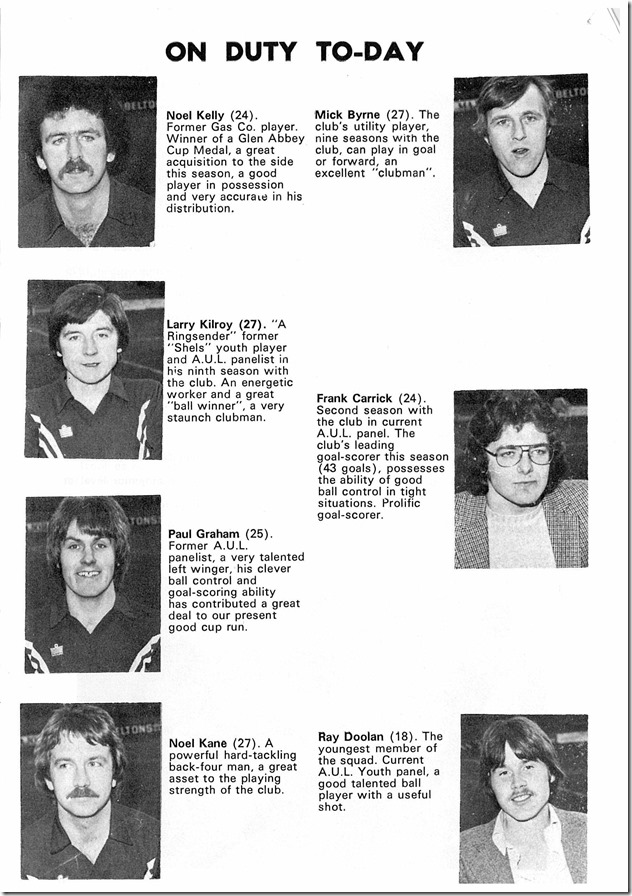 There is also a nice history of East Wall United, telling its thirty year story from 1949 up to that day's final, including being the first A.U.L. premier champions.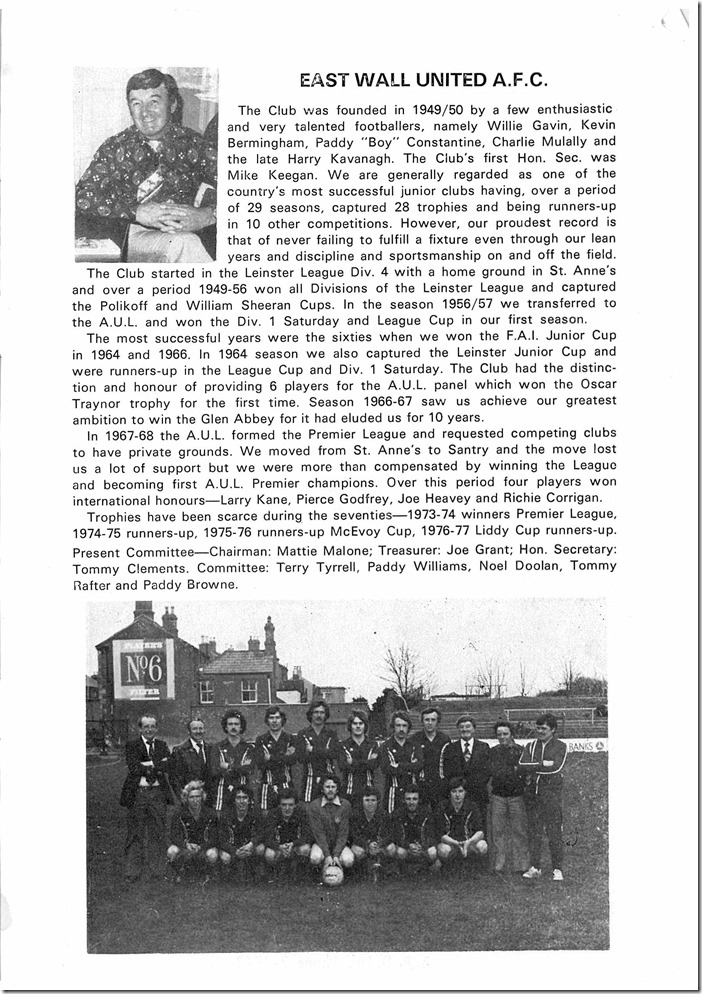 And this player from the losing team, Dingle United, might look familiar – it's Gerry, the bus driver from the Sean O'Casey Community Centre.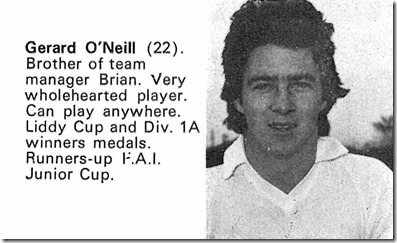 The full programme in PDF format can be downloaded here:
Thanks to Noel Kelly for donating programme. Despite playing for the winning East Wall team in this final, Noel shortly afterwards signed with Dingle United! He currently lives in Tallaght .
If you have any comments or memories of this match or the team please share them with us. If you have any similar material to donate or lend, please contact us too.
eastwallhistory@gmail.com