Katie's Dream to Walk
East Wall Girls hope to make a dream come true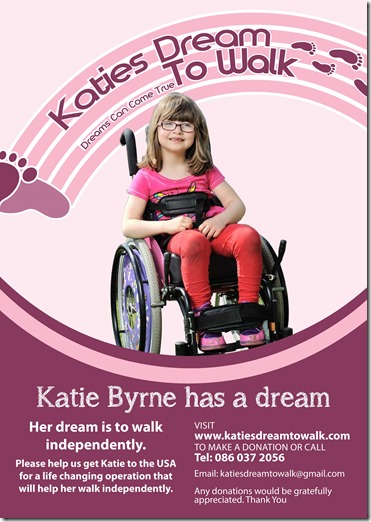 Five little girls from East Wall saw something on the internet that touched their hearts and got them into action. It was a plea from a mother in Cork to help raise funds to send her little girl, Katie, to America to have an operation that could help her to walk independently. The East Wall girls, with their big hearts were touched and decided to join in the fundraising.
To help publicise the cause, our determined East Wallers decided they needed a giant sign to tell off Katie's plight, which they proudly made.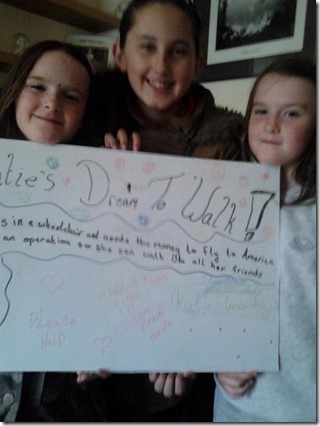 Now the hard work began, knocking door to door asking our neighbours and friends to help. And they were not disappointed as 'night after cold night ' the response was amazing, first €82, then €132 until eventually they could knock no more, and €366 had been raised, by just five little girls.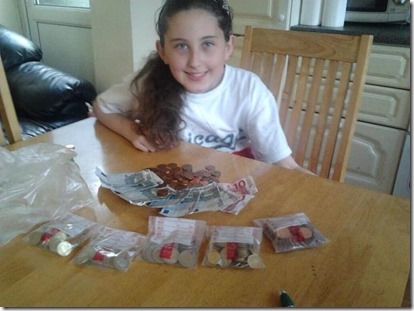 "A GOOD START"
But it didn't end there; St. Josephs Co-ed School has agreed to hold a "non- uniform day", with the proceeds from all the school children going towards the Katie fund.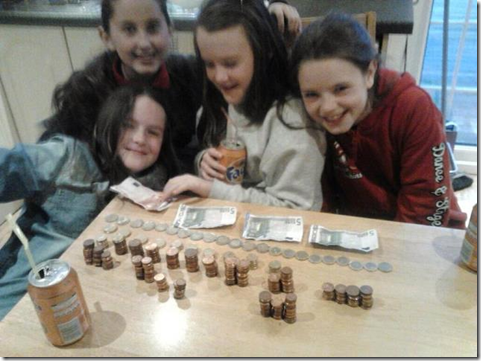 "IT'S ALL ABOUT THE MONEY, MONEY…"
You only have to read the Katie website or her twitter and face book page to see the comments from the friends and family of Katie in Cork to see what our East Wall spirit can do.
http://katiesdreamtowalk.com/
On behalf of the people of East Wall we want to say:
"Congratulations Girls you have done our community proud!"